Disney Wedding Day – Part Four
There are perks to being a Disney weddings groupie. One is that you get insider information. Another is that you get to share stories with other people who are in your same bridal boat. But one of the coolest is that you can walk around and recognize spots at WDW that played a significant role in someone else's engagement or wedding day photos.
For me, one such spot is the fountain at the Grand Floridian. Because I internet stalk the Roots and their clients, I had seen many couples take beautiful pictures at this fountain, but I had never actually see the fountain. In my head, I couldn't even place where the fountain was. So, when the first stop on our photographic tour of GF was the fountain, I was pretty thrilled. It was funny because when we got there, Jensey actually sort of apologized for the fact that we were taking pictures there, saying "I know we use this spot all the time, but I just love it." Um, yeah, me too!!!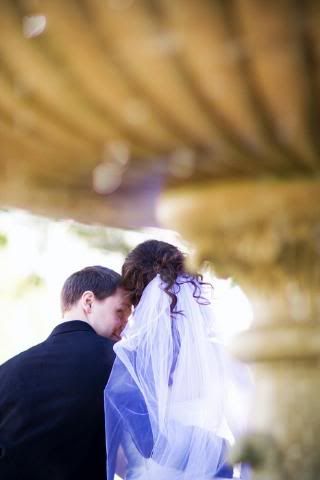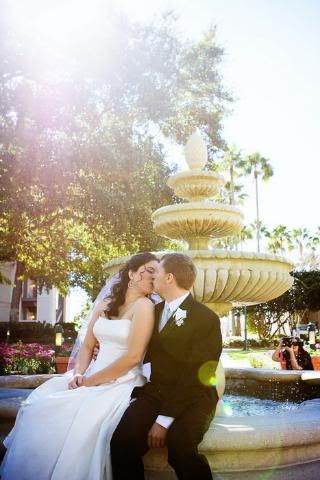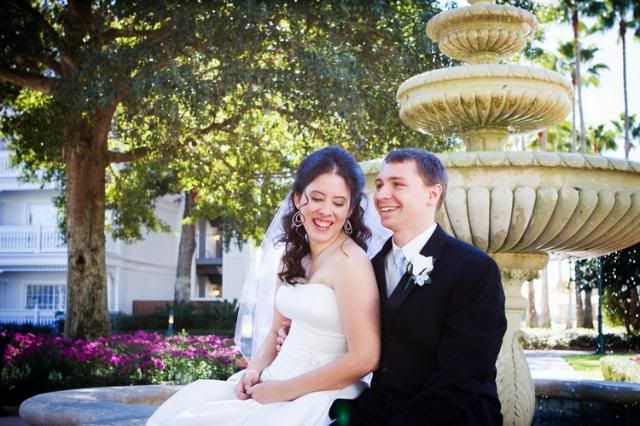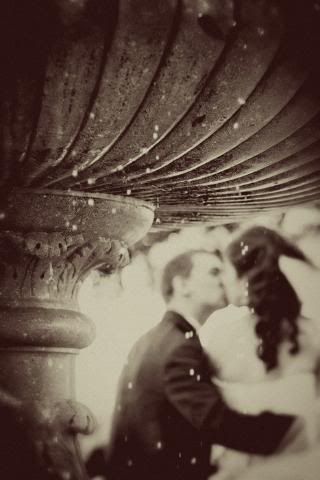 After we got a ton of pictures at the fountain, we made our way over to the beach. I had actually never walked on the beach at the GF and I have to report back on two things. One is that the beach isn't the cleanest and is in fact pock marked with lots of piles of bird droppings. The second is that the beach is not that large and doesn't have the greatest backgrounds. I was thinking that you could see the castle and all that, but you really can't see much of anything from the beach. It's too low and there's that island behind it that isn't particularly attractive. Adding into all this is the fact that we were on the beach right before noon, so it was really bright and the sun was pretty much overhead.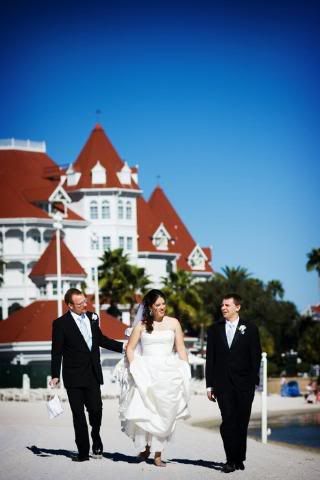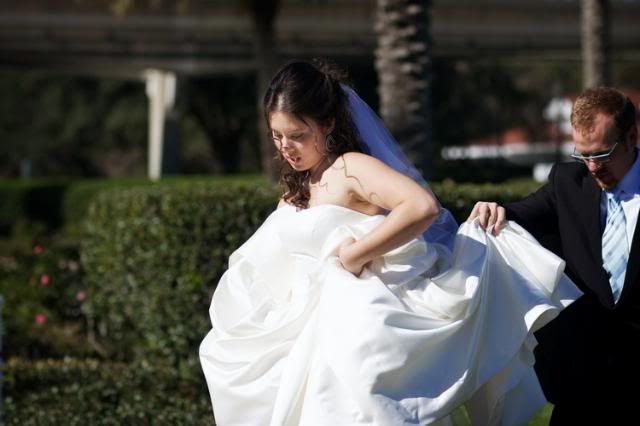 Therefore, when we got out there, I thought the beach photos were already a wash. Well, you know how I thought the engagement pics were a wash because we were all hot and sweaty and it was too crowded? The Roots worked their magic again!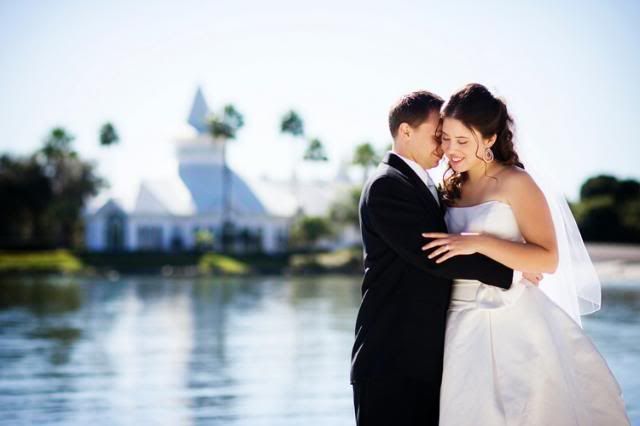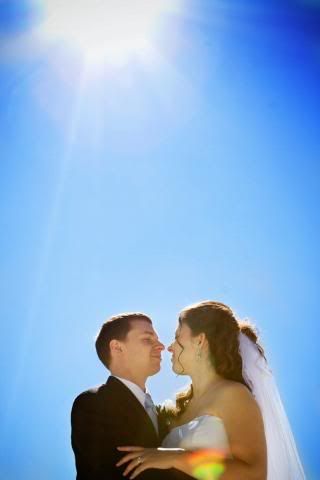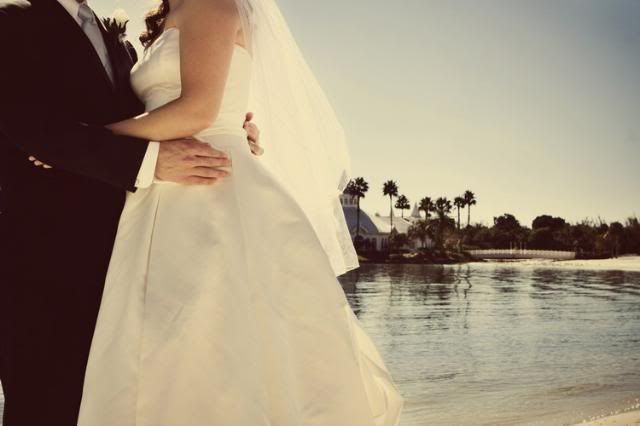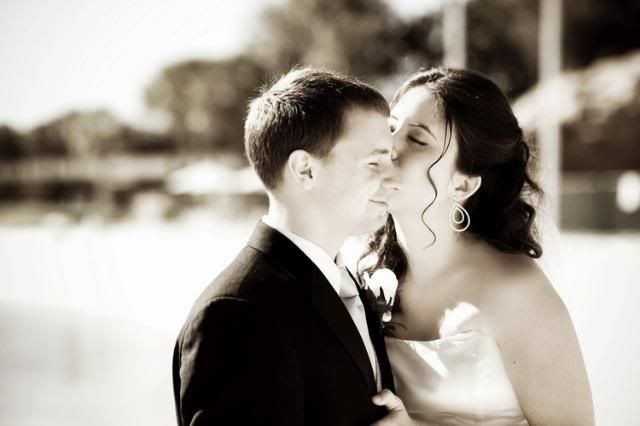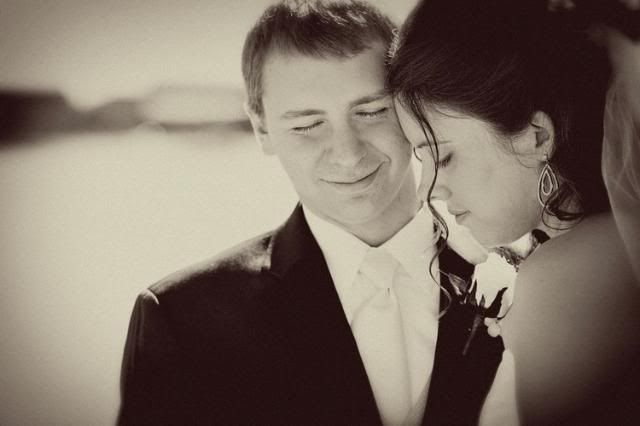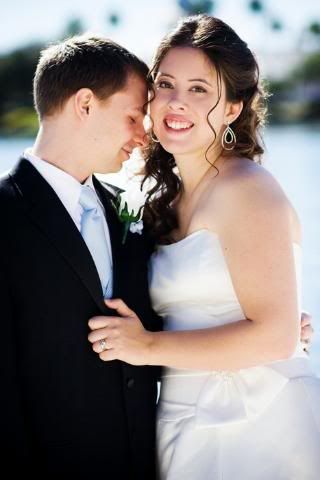 After the beach, we headed over to the wedding chapel. It was sort of funny, because I could tell people didn't know where to look when we were approaching. I guess it's unusual for the bride to be wandering around with the guests before the wedding, since I'm supposed to be unveiled or whatever, but we just sauntered up and started chatting with everyone. We did get over to the dock to take a couple of pictures and managed to hit the "picture spot" behind the chapel, but those pictures aren't my favorite. I think the fact that people were watching us take them kind of killed the sweetness that I feel from the other photos.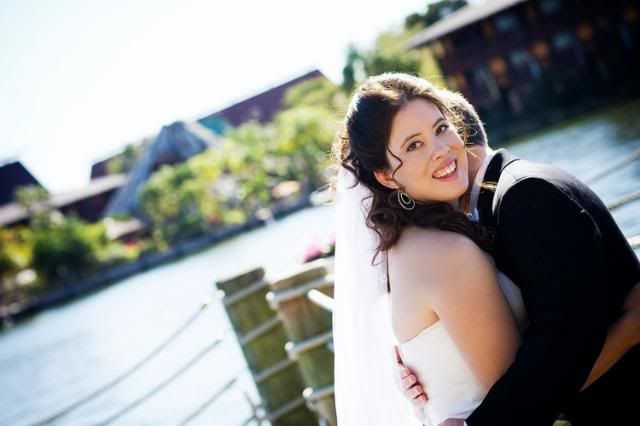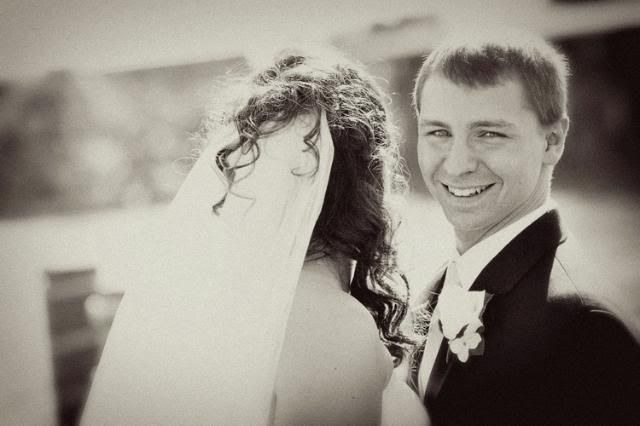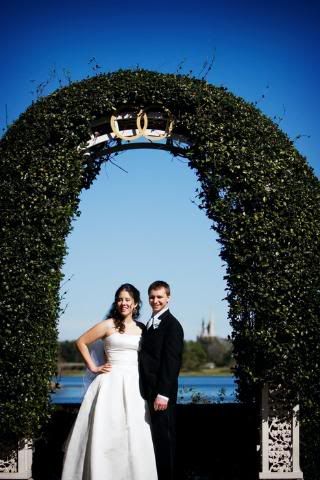 Random funny story: when we walked over from the dock to the picture spot, we were momentarily distracted by the fact that there were tons of little lizards running all through the big archway of a bush, making the whole thing shake and rustle. It was cool but it was also a little bit icky as I stood there and thought about those tiny lizards jumping out or falling down on us from above. When we got ourselves into position and turned around, Jensey and Nathan were nowhere to be found…or so we thought. We suddenly realized that they had each crept into the bushes on the sides of the walkway and were crouched down, shooting us from the shrubbery, while some of our wedding guests milled around and looked down at them from the sidewalk. I cannot for the life of me tell you how funny that was during that moment, but I was trying so hard not to laugh because I didn't want to ruin the pictures. So all of those pictures with us in the picture spot just make me think about how I was standing there with my hand on my hip, pressing my tongue against the back of my teeth so that I wouldn't burst out laughing.
I realize at this point, that I haven't even mentioned our videographer. Oh yes, we had a videographer and his name was George and he was from Apex Media. This archway of greenery is not the first time that we saw George. No, George was waiting in the lobby when we walked down from our room and he was with us through family pictures and bridal attendant pictures and everything. So how come I never mentioned George before now? Well, it's because George was completely unobtrusive. After quickly introducing himself, George slipped into the background and just filmed quietly. He didn't get in anyone's way, he didn't ask anyone for a quick soundbite, he didn't interfere by asking us to do anything special. He just slipped into the background…which was very awesome.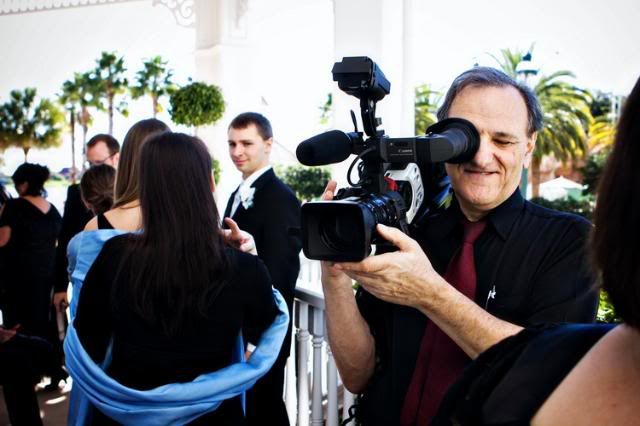 The reason George comes to mind now is that he actually filmed us while the Roots were taking our pictures, so I can prove to you that the Roots made us look a lot better than we actually looked. I apparently make a lot of faces and look peeved a lot of the time and laugh way too much and way too loudly. However, if you were to judge me simply on the photography, you would think that I was quite serious and demure and under control. Ha ha, fooled you!