Disney Wedding Day – Part Nineteen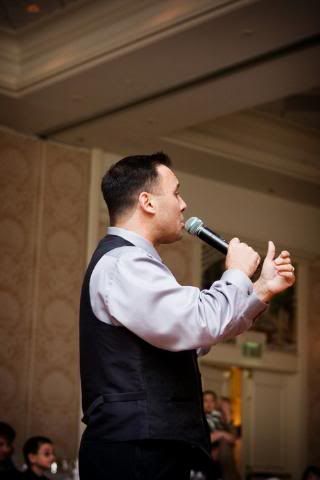 After Kyle and his mother had finished their dance, the DJ gave us some cheesy commentary on how he wanted to see who the first table up on their feet and dancing would be. I think he might have even thrown in the suggestion of a contest…like "Who's going to be up to the dance floor? Is it Table 3? Table 5 is looking ready? Oh, I think Table Two is going to give them a run for their money! C'mon, you don't want to be a part of the losing table, do you?" That sort of behavior might work for prom and bar mitzvahs, but wedding guests know what's up. There was no prize for getting on the dance floor and the losing table who didn't make it to the dance floor was going to be the table who got to eat their cake the longest, so…
At least, this was my experience at wedding receptions. The dance floor either warmed up slowly with the help of a few slow songs and some brave people or one small group of rowdy (and incredibly talented) dancers rush the floor and effectively block out everyone else. So, I was prepared to see people refuse to dance. I was even willing to go from table to table, imploring people to join us on the dance floor.
That's not how it went down.
Kyle walked out from the dance floor and I walked down from our mini-stage while the DJ was giving his cheesy schpeal. We stole a quick kiss, locked hands, and turned to face the difficult task of populating the dance floor with wedding guests who were still sober. I really, really wish that Nathan or Jensey had been behind us with a camera for this moment, because we would have gotten the best picture ever. A bride and groom, hand in hand, facing a tiny dance floor that was so packed with people there actually, physically, was not any room left for us. You know those cartoons where suddenly a crowd of people moves from one spot to another and all that's left is a cloud of dust and a spinning plate? Yeah.
I don't know if it's our people or if it was the DJ's cheesiness or what, but that dance floor was PACKED. Packity-packed. Packed like tuna.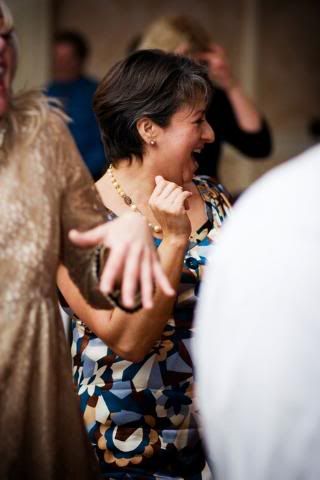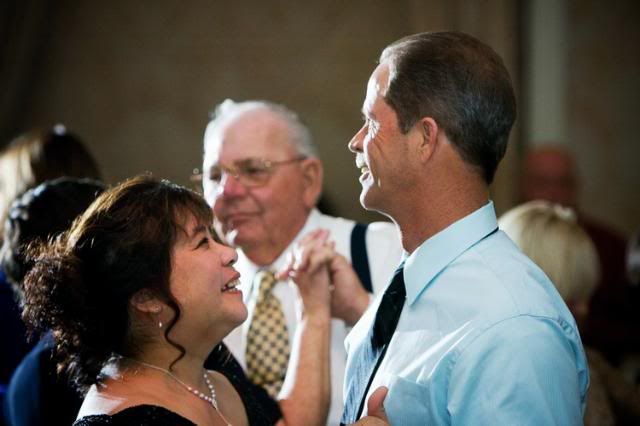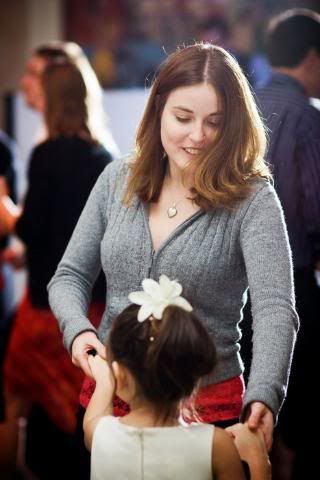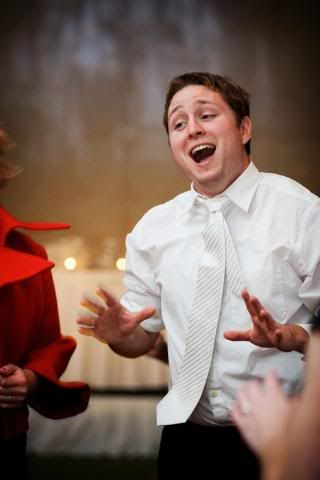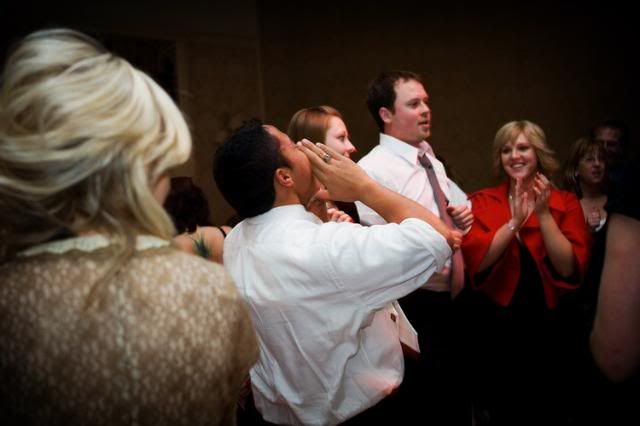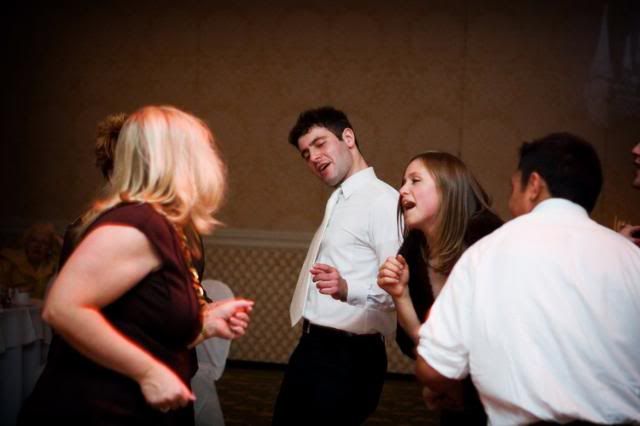 Kyle and I hesitantly edged towards the floor, unsure of what to do. The guests had formed a perfect square of dancing humans, which made it difficult to dance on the perimeter and pretend you're part of the masses. (Imagine two people dancing next to an aquarium and trying to act like they're fish) Luckily, the crowd parted a little bit and we were quickly sucked into a group of happy party people…