Disney Wedding Day – Part Eighteen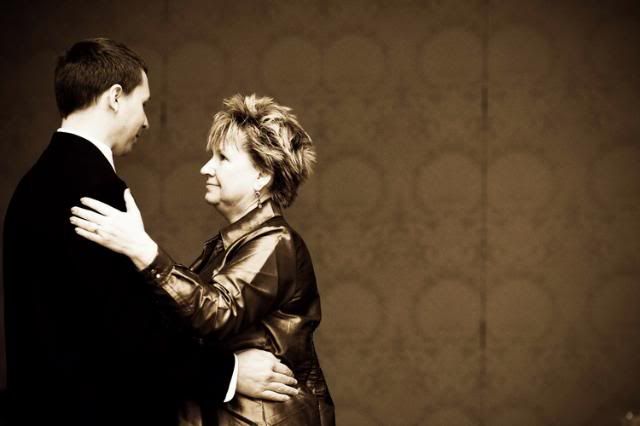 When Kyle and his mom were sharing the dance floor, I had a few minutes alone for the first time that day (freaking out by myself right before the ceremony doesn't count). My job during the mother/son dance was to sit and watch and not be talked to and not talk to anyone and not do anything or worry about anything. That was a really, really nice feeling.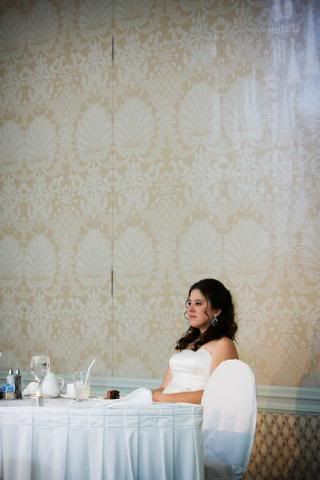 All throughout the day, I had been working hard to not expect perfection. I'd heard way too many horror stories about brides who fell apart when the tiniest things went wrong and I also knew that the surest way to ensure a bad wedding is to be a negative bride. Guests always take their cue from the host and hostess and if you make bad things into a big deal, they will be a big deal. So I was mentally prepared for everything to go wrong. Everything.
What I wasn't prepared for was for everything to go right. Yes, we had problems with our officiant, but at the end of the day they didn't really affect us at all. He was annoying, but ultimately he got things done and, you have to admit, the man photographs well. We also had that tiny hiccup about my hair looking like I was ready for the Little Miss Sunshine competition and the bubbles that were the equivalent of getting slimed, but seriously. These are blips that didn't even make us blink. I was waiting for the big bad thing to happen…
Honestly, I think I wasn't letting myself even hope that the day could go smoothly because I didn't want to be disappointed. I was counting on people messing up or flaking out or getting lost. I thought for sure that there would be some big emotional drama or health emergency. It wasn't until I was sitting at the sweetheart table alone, watching Kyle and his mom dance to "Return to Pooh Corner" that I really started to let a little bit of hope creep in. It was almost a scary sensation, because I had been so adamant about the fact that there is no such thing as a "perfect wedding day".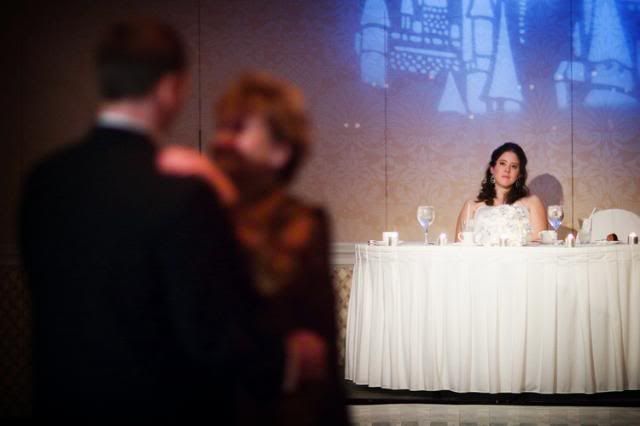 As I sat there, I admit that I got a little choked up for the first time. I was looking at all the tables and everyone was smiling and taking pictures and talking and eating cake. People were catching up with siblings they hadn't seen in months or hugging old friends they hadn't seen in years. My friends who hadn't known each other two days before were chatting and showing each other pictures and laughing at inside jokes. I had wanted so much for everyone to have a good time that it was almost surreal when it was actually happening! Everything was sparkly and candlelit and beautiful. And best of all, on the dance floor, my husband was dancing with his mom and it really started to hit me that not only was I married to my absolute favorite person in the entire universe, but I had this whole new family now and all of these other people to share our lives with.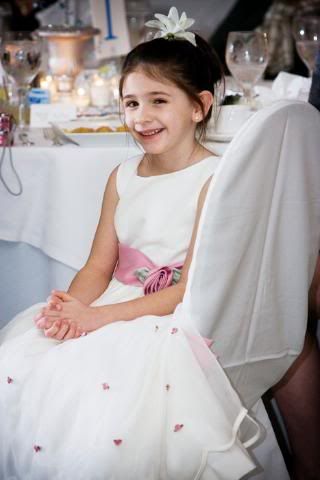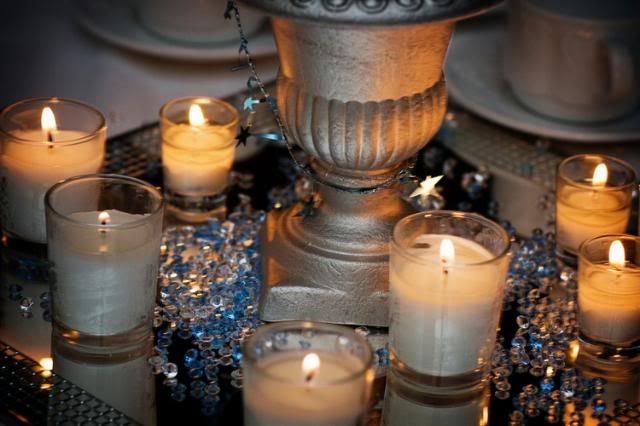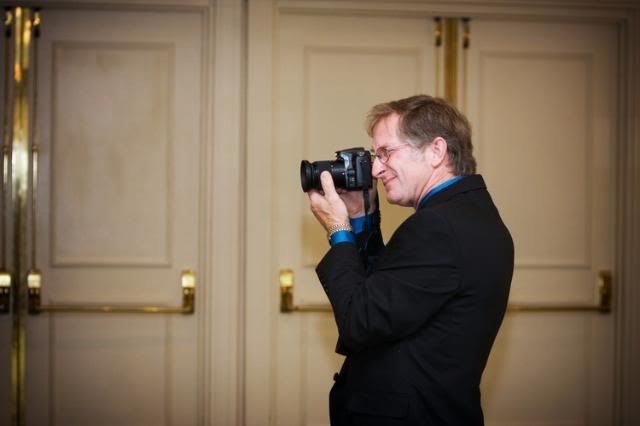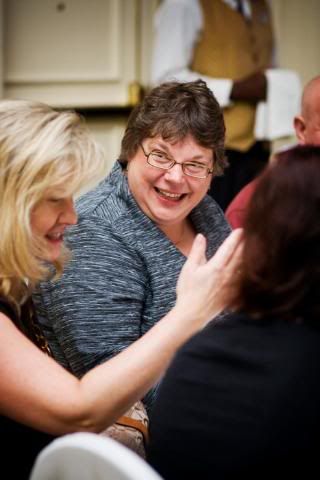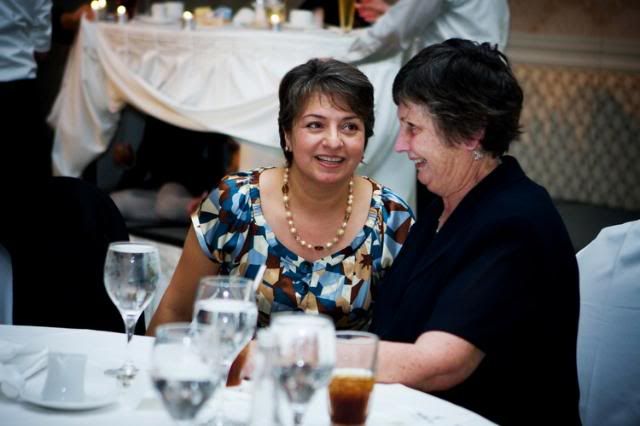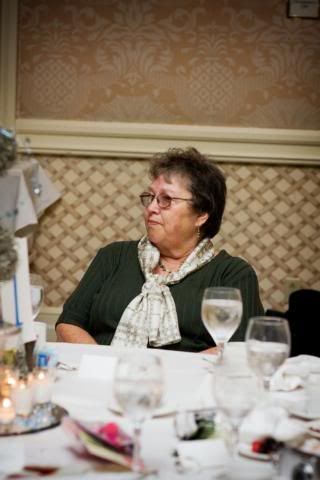 I probably can't even type it out authentically, but the sheer joy and hope and love of the moment was overwhelming. It's unbelievable to me even now that we are lucky enough to have so many wonderful people in our lives who were there to celebrate with us. I think it was exactly the emotion that people try to capture in their weddings and I just happened to be lucky enough to fall backwards into it because I finally had a minute to sit down and take it all in!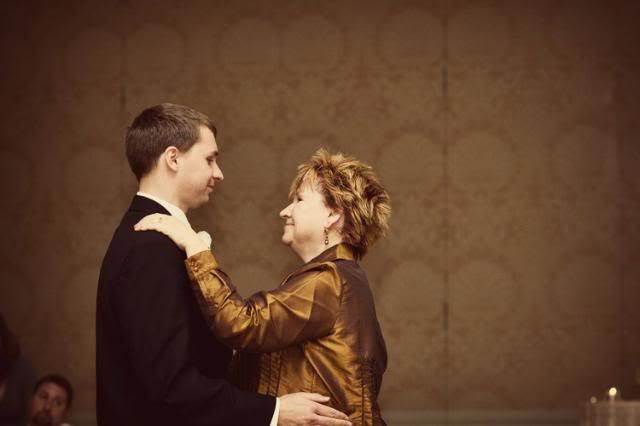 Return to Pooh Corner – by Kenny Loggins
Christopher Robin and I walked along
Under branches lit up by the moon
Posing our questions to Owl and Eeyore
As our days disappeared all too soon
But I've wandered much further today than I should
And I can't seem to find my way back to the Wood
So help me if you can
I've got to get back
To the House at Pooh Corner by one
You'd be surprised
There's so much to be done
Count all the bees in the hive
Chase all the clouds from the sky
Back to the days of Christopher Robin and Pooh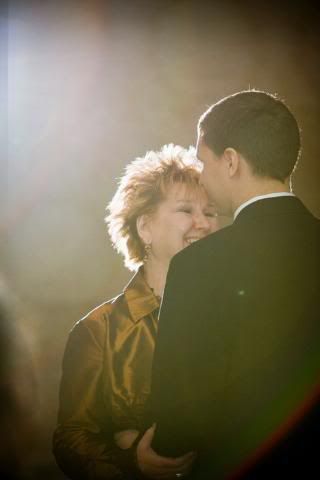 Winnie the Pooh doesn't know what to do
Got a honey jar stuck on his nose
He came to me asking help and advice
And from here no one knows where he goes
So I sent him to ask of the Owl if he's there
How to loosen a jar from the nose of a bear
It's hard to explain how a few precious things
Seem to follow throughout all our lives
After all's said and done I was watching my son
Sleeping there with my bear by his side
So I tucked him in, I kissed him and as I was going
I swear that the old bear whispered
"Boy welcome home"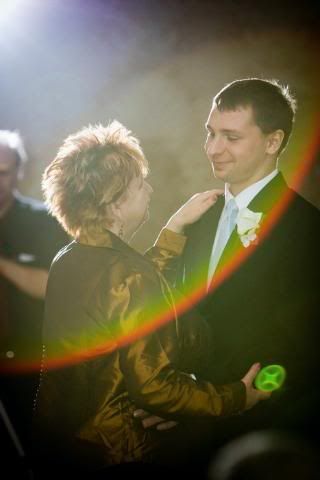 Believe me if you can
I've finally come back
To the House at Pooh Corner by one
What do you know
There's so much to be done
Count all the bees in the hive
Chase all the clouds from the sky
Back to the days of Christopher Robin
Back to the ways of Christopher Robin
Back to the days of Pooh

***As a side note, I just want to point out that the fact that our three dances ended up being related to Kermit the Frog, Cinderella, and Winnie the Pooh was completely accidental. That's just proof that we really are total geeks…