Disney Wedding Day – Part Eleven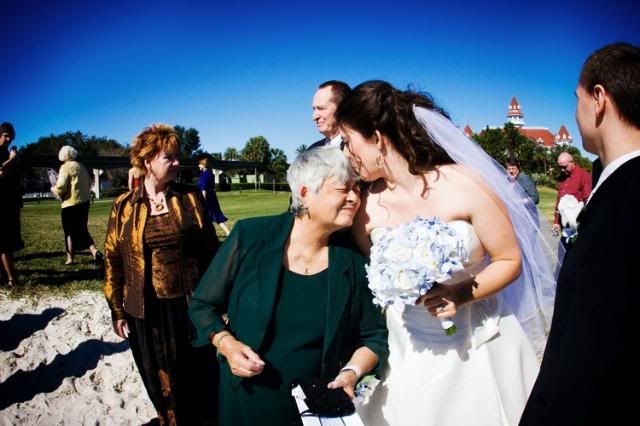 After the group picture, the vast majority of the people headed over to the Whitehall room at the Grand Floridian to enjoy the pre-reception cocktail hour. The wedding party stayed behind to do our pictures, which somehow ended up being just a giant line of people in black standing around on the beach.
Since there were 17 of us (18 counting the baby), it was about as hard to direct everyone as it was to direct the giant group…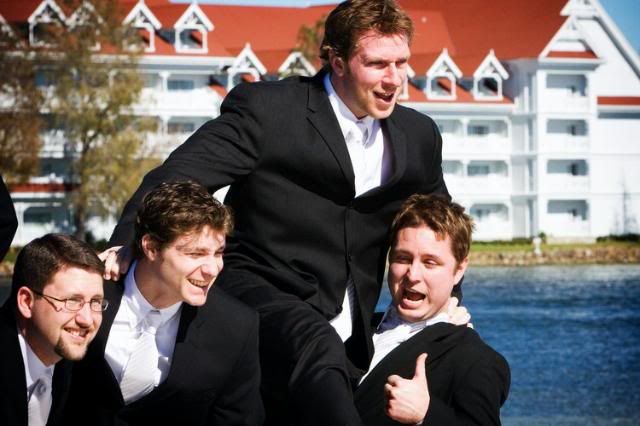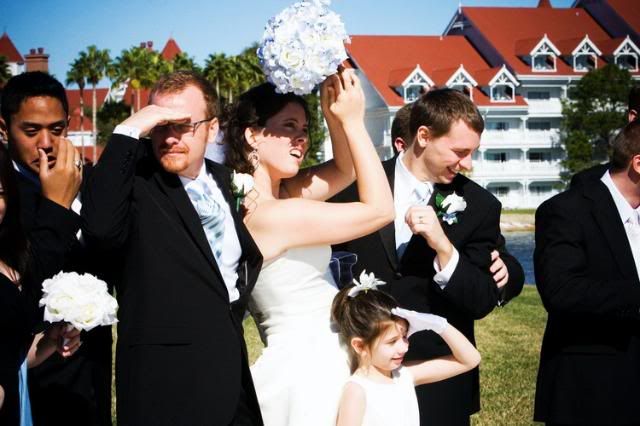 …so we split the party down the middle, with me taking my people off to the side to get photos and Kyle keeping his people to take photos…a process that included all of my people scaring the birds off of the beach…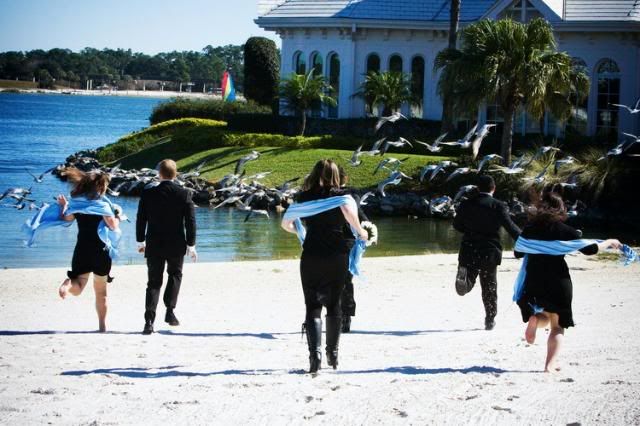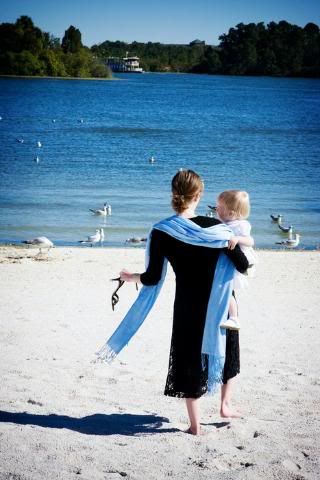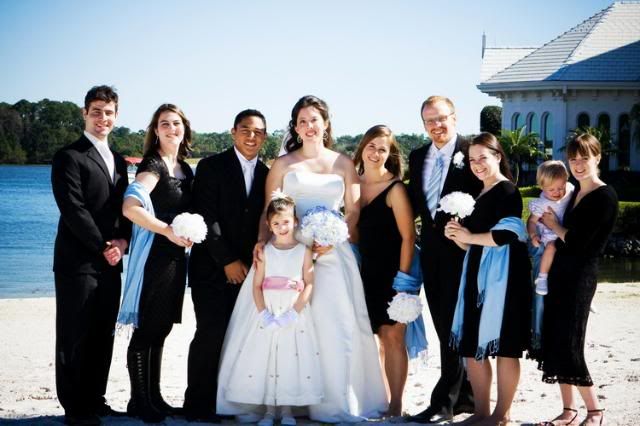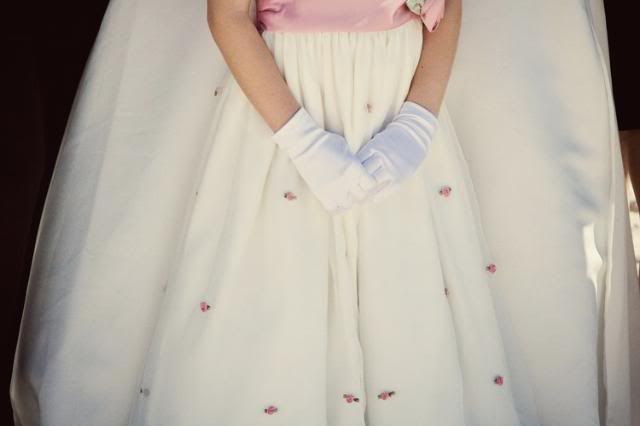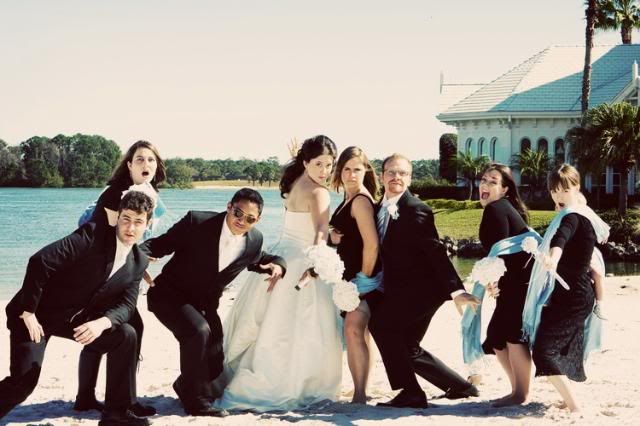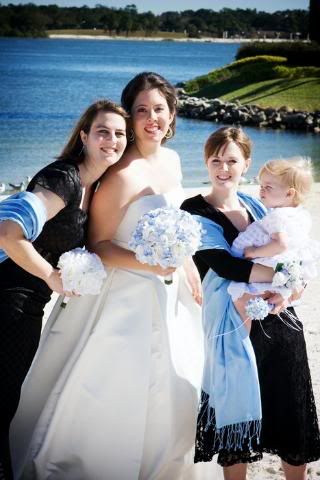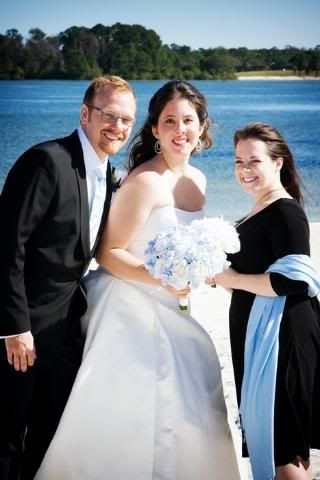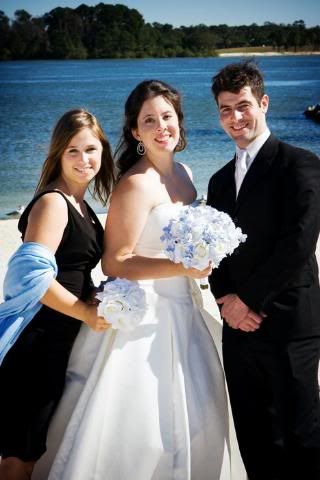 I love the photos that I took with my people, but Kyle's photos came out a little bit awkward. Honestly, my husband is awkward and uncomfortable about 25% of the time, but I think it's adorable. It just doesn't photograph that well…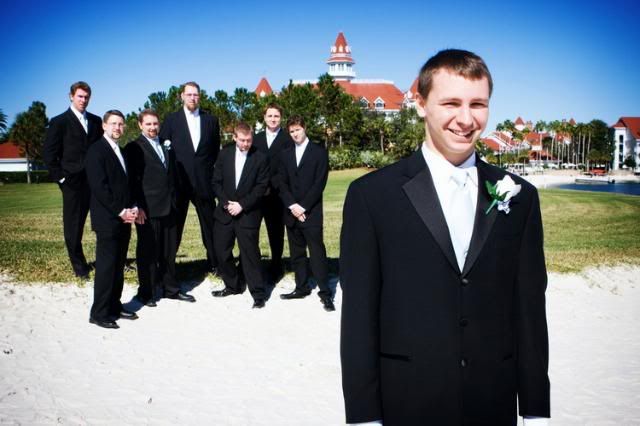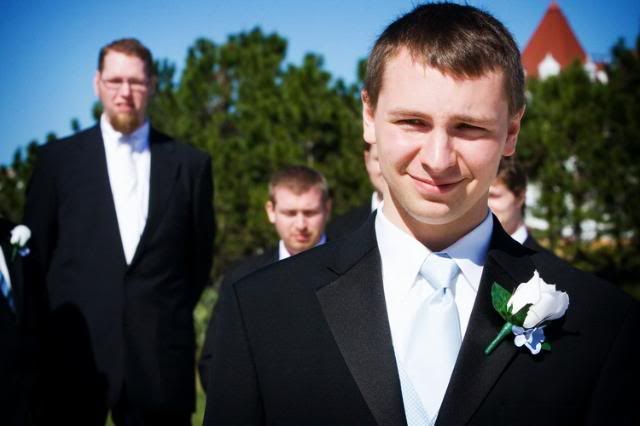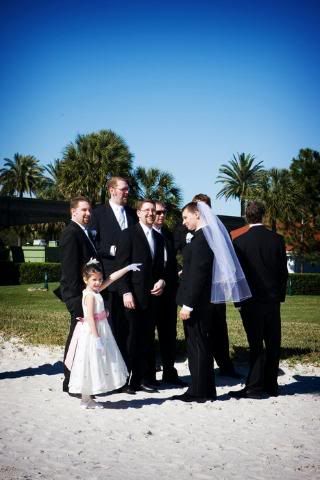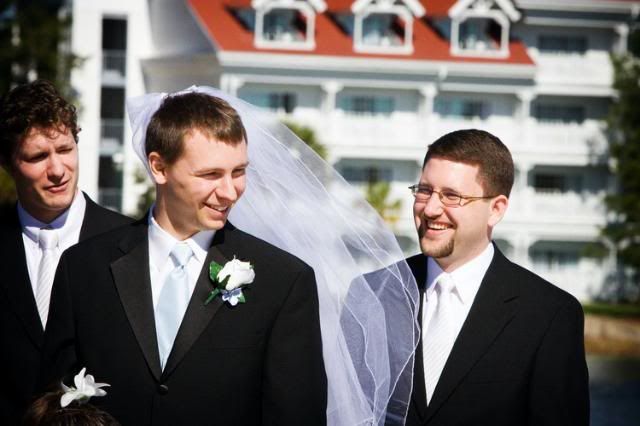 After we got our pictures finished, we headed back over the grassy hills to make our way towards the Grand Floridian. Some of my dad's family, who I hadn't had time to catch up with, were waiting around for us, so it was nice to sneak in a few overdue hugs.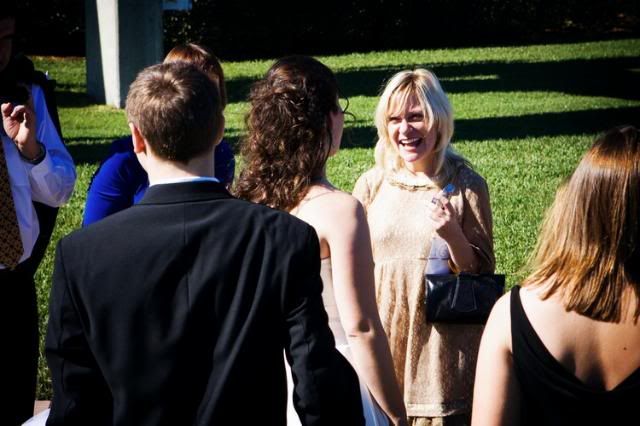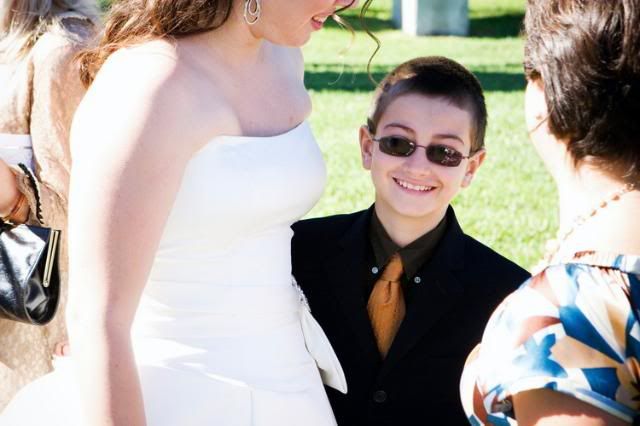 We all made our way to the GF, with Kaitlyn and I leading the procession…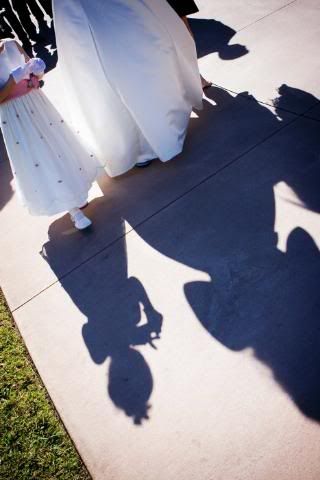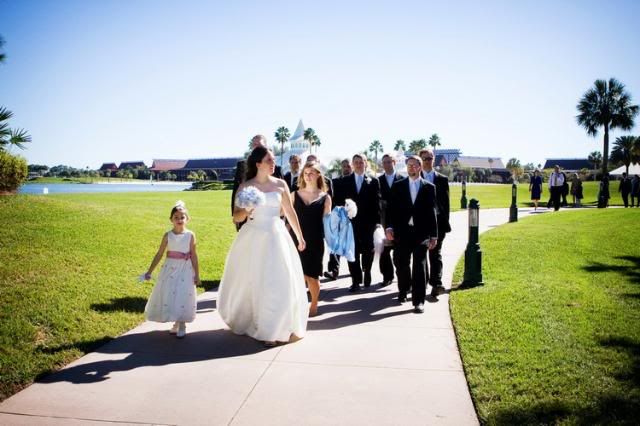 NEXT: Part Twelve (Post-wedding portraits at the Grand Floridian)