Disney Wedding Day – Part Thirteen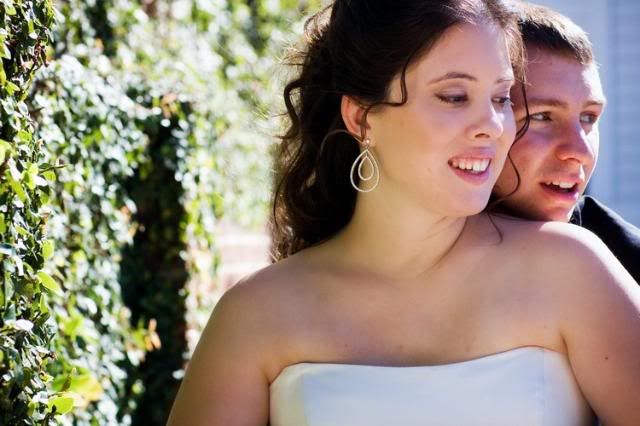 In the 20 or so minutes that Kyle and I were getting our post-ceremony portraits done with Nathan and Jensey, we really had a chance to catch our breath and touch base with each other. Kyle was holding up, but he was kind of flushed (he was still pretty sick, remember!) and he probably needed a nap. I had been manic all morning, so I was actually feeling a bit under the weather myself and I felt like I was coming down from an intense high. We actually talked about taking a little bit more time before going into the pre-reception, but I was really concerned about people being bored while they waited for us to get back. I've been stuck at weddings in the in-between part where the bride and groom are nowhere to be found and there's nothing to do but chat with people and drink…and honestly, it sucks. So, we headed straight to the Whitehall Room…
We were actually intercepted by Marion and her assistant on the way in and they took us over to the ballrooms so that we could get a sneak peek at the reception. Let me just say…wow.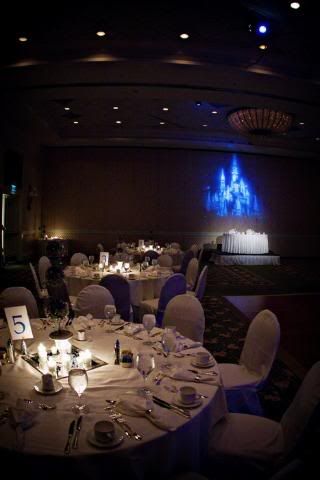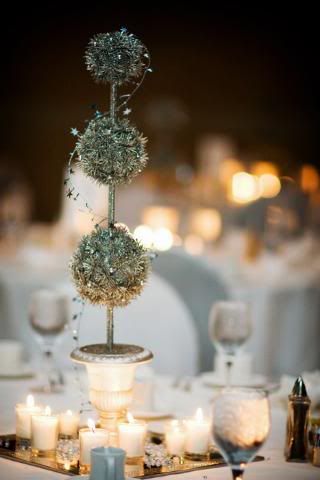 My attendants had done an amazing job with the centerpieces and the place just looked stunning. Literally stunning. It's amazing what having most of the lights off will do, especially with that castle illuminated on the wall and all those candles lit up. I had actually heard that my attendants had had some sort of problem with the table arrangement and the fire codes for the room. (I'm not exactly sure what happened, but I believe it stemmed from me threatening their lives if the tables weren't exactly as I had drawn them in the seating chart.) I'm not sure how it all get resolved, but the room looked perfect…and if you'll notice, we had chair covers! No, we didn't pay for them. Marion said that another wedding had had them and they had left them behind, so we got them for free. Yay! (Thank you, other wedding!!!!)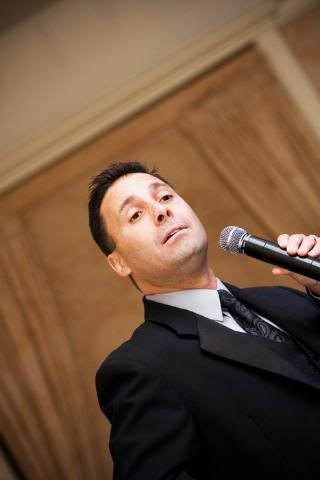 We also had a chance to meet the DJ, JR Silva, who we had heard great things about but whom we had not met. He seemed nice enough (ok, overenthusiastic people tend to freak me out, but that's a me thing) and we were able to practice walking in and starting our first dance right at our entrance. While we were dancing, Nathan and Jensey were sneaking around the room, grabbing shots of the food.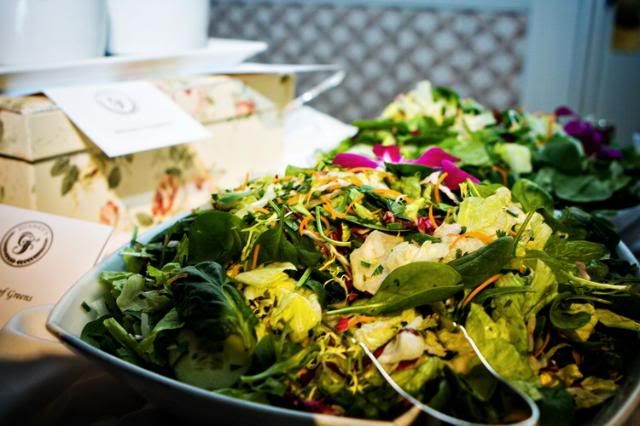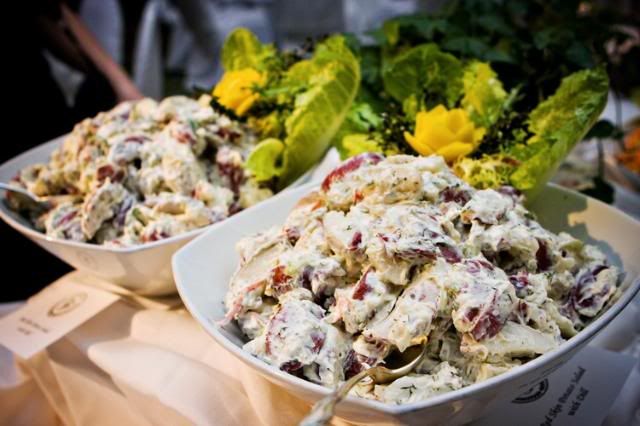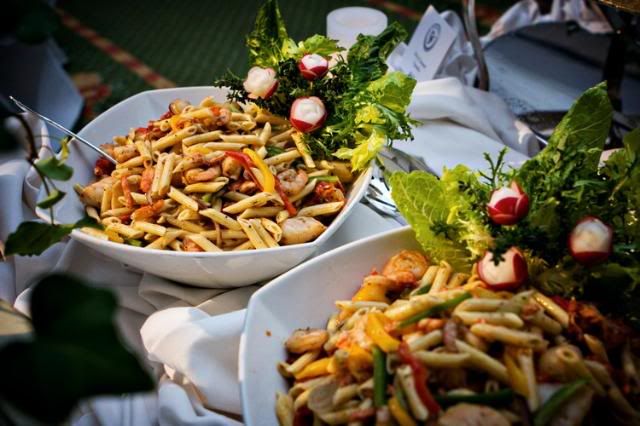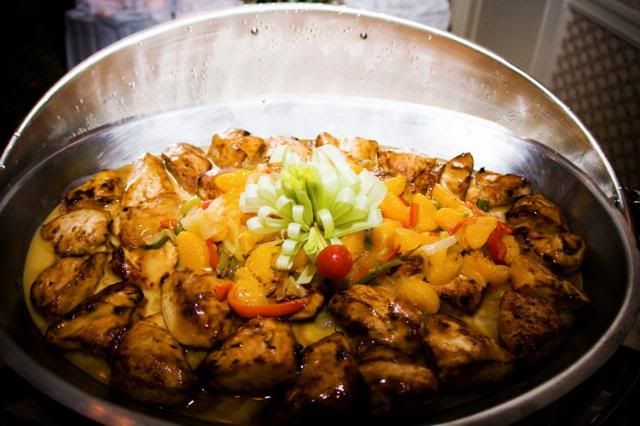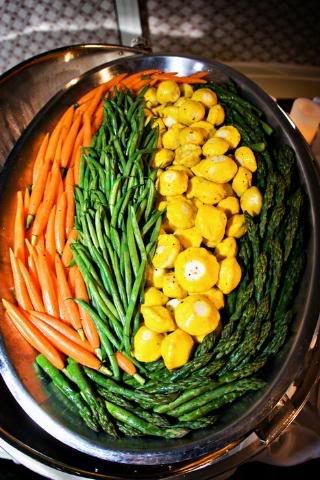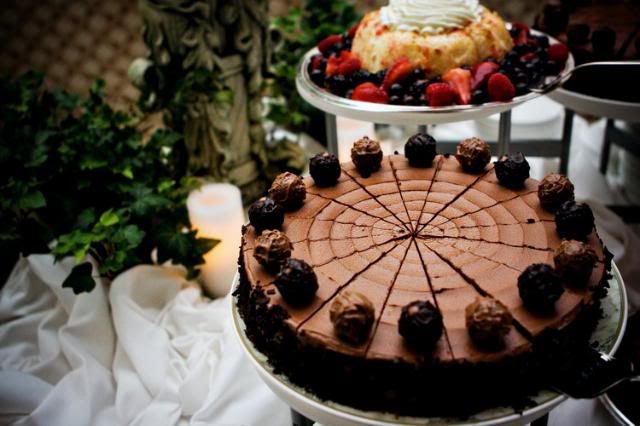 After seeing the room, I felt really relieved. I had been so worried that the centerpieces weren't enough, that things wouldn't be set up right, that the lighting would look cheap, that the dance floor would be too big, that we should have done more with decor…but our room was perfect. All of those different decorations that Disney offers are totally unnecessary if you ask me. All the room needed was just a little bit of pixie dust…