Disney Wedding Day – Part Twelve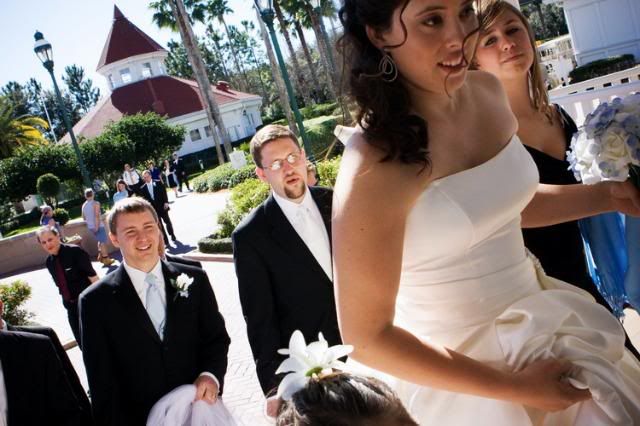 When we got back to the Floridian, everyone else took off for the pre-reception while Kyle and I stayed behind with the photographers and videographer to get some more shots around the resort. While our photographers were changing lenses, etc., Kyle and I made the mistake of sitting down and realized that we were exhausted.
The veil had come off and the bouquet had been thrown to the ground about 20 times by that point…and honestly if we had had the option of changing into t-shirts and jeans, our reception photos might have been very different. Everyone was nice enough to give us a second to collect ourselves, which was handy because as we relaxed we realized that we had forgotten to tell Kyle's Aunt Evelyn that we wanted her to give a blessing. Oops! Thank heavens she had her cell phone on her…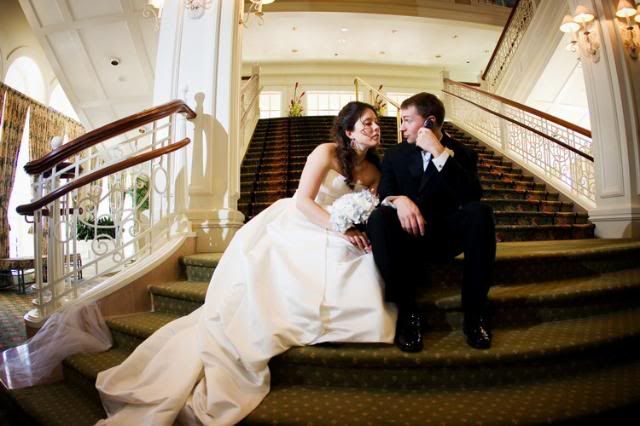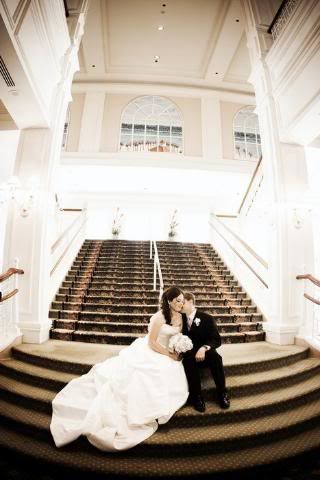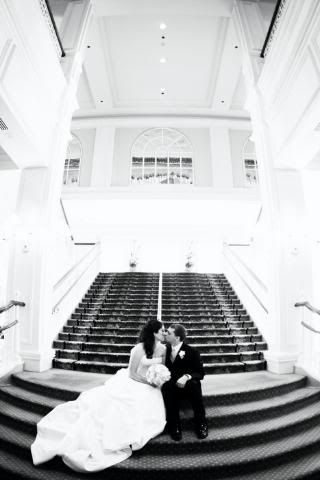 I'd had this vision of one particular shot that I really wanted: me on the grand staircase with my dress going down the stairs. It's actually kind of a hokey shot, when you think about it, because it just screams for that "fuzzy" treatment they give mall glamour shots, but I really wanted a picture that would let me remember my dress. Honestly, now that I've seen the photos, I would have been fine with the chapel pictures, since you can see my dress very well, but I still think these are sort of fun.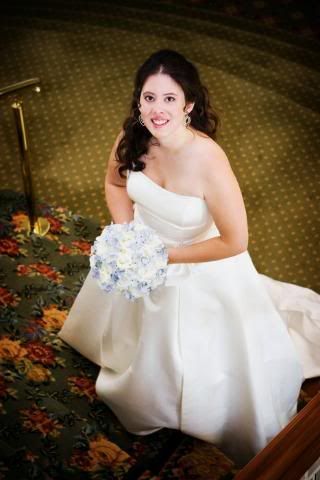 After the shots on the staircase, we snuck over to another staircase that's just off the lobby. I actually couldn't tell you exactly where it is, because I'd never been there before, but it had really nice light.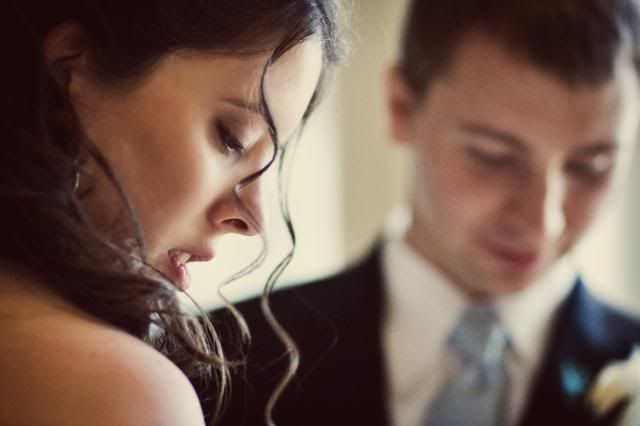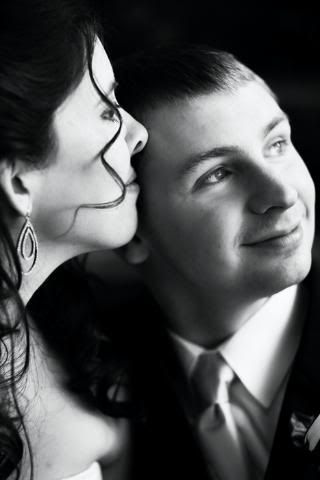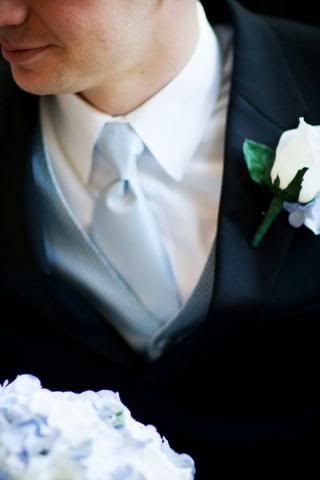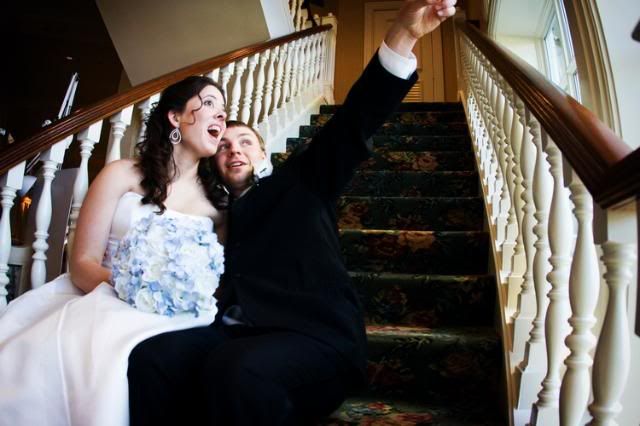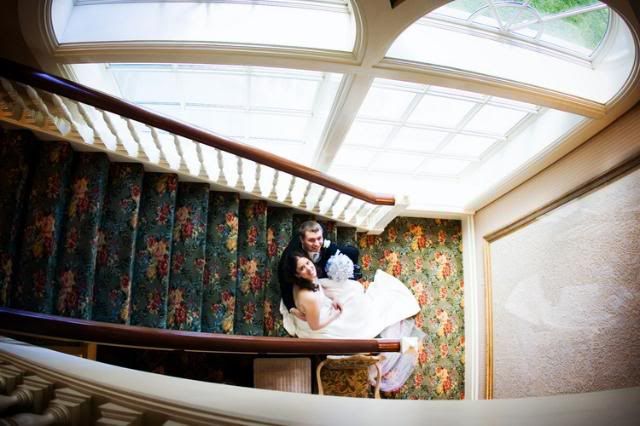 We took a couple more in the lobby…
…and went outside after that to get some pictures right by the water, underneath where our room had been the night before. Kyle really wanted these shots with the castle in the background, but they aren't my favorite…mainly because I had started to wiggle out of my dress a bit and I had that annoying strapless bulge going on. We did get a couple of sweet ones, though.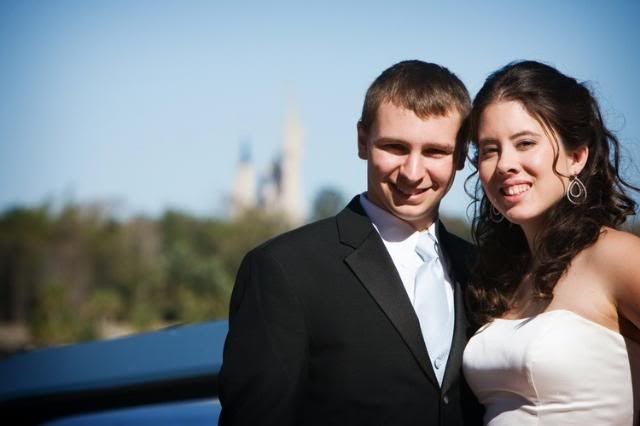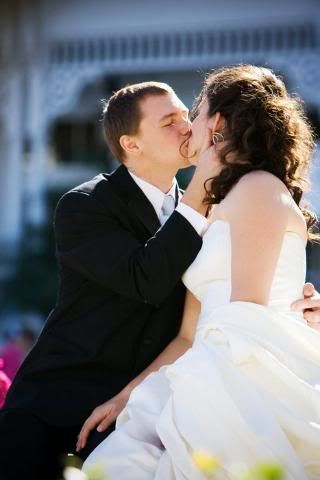 The last of the outdoor shots was taken near some hedges that I believe conceal the trash area? I thought it was a weird place to snag some shots, but I love these. We blew one of them up and have it hanging in our hallway.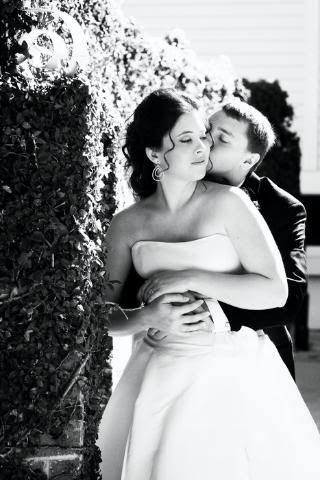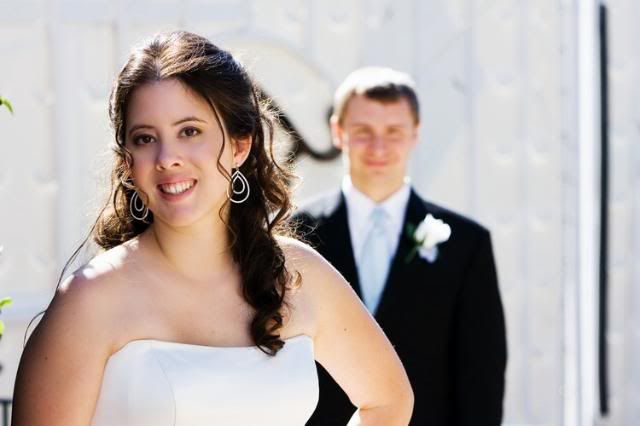 Photos, photos, everywhere, but not a drop to drink…so off we went to the pre-reception, the open bar, and happy crowd that was waiting for us…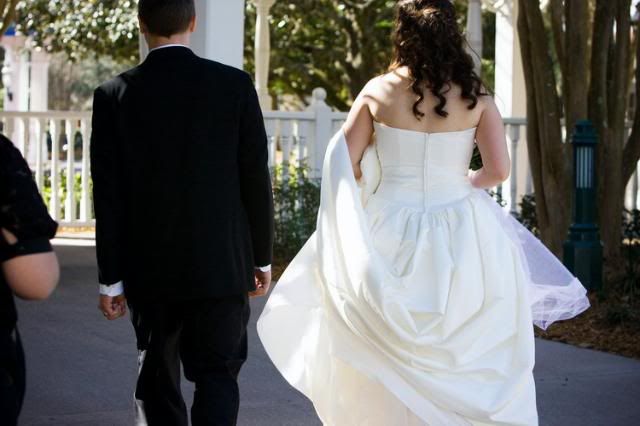 NEXT: Part Thirteen (Sneak peek at the reception)