Disney Wedding Day – Part Twenty-One
I've hit a funny point in my wedding day recaps…we've been crawling along over the tiniest details of the day and now we've entered into a part of the day that could be summed up in one sentence: we danced and it was fun.
There were a lot of things that happened during the reception that were special, but if I were to go through each remembered moment and each favorite photograph, I would be blogging about our wedding day until our first anniversary!
Instead, I'm going to organize the rest of our reception as the top ten things that I learned during the reception, since most of the people reading are brides-in-training and I would have loved to have known this stuff before our wedding day. Sounds good? K. Let's do it.

Number 10: Songs that are only special to a minority of guests aren't needed.
Early on in the reception, the DJ came up to me and said that since we were from Ohio, he thought it would be a good idea to play Hang On Sloopy, which is the semi-official song of OSU. At the time, I kind of thought it was a weird request, but there was a decent number of buckeye fans in the house and we are both OSU alumni, so I told him to go ahead. Well, honestly, it was fun to hear the song, but it sort of cleared the dance floor because the majority of the people at the wedding weren't in on the whole O-H-I-O fever and half of the people that would have normally been doing it were too sober to get up on the dance floor. It wasn't a big deal, but ultimately I think it would have fine to just skip it and keep everyone dancing.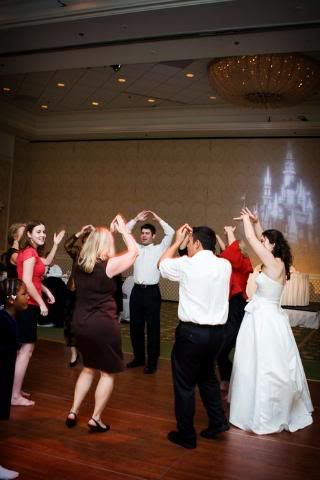 Number 9: Songs that you can sing at the top of your lungs are very needed.
Later in the reception, after people had been enjoying the open bar, the DJ put on some of the 80's hits we'd requested, starting with "Don't Stop Believing" by Journey…need I say more?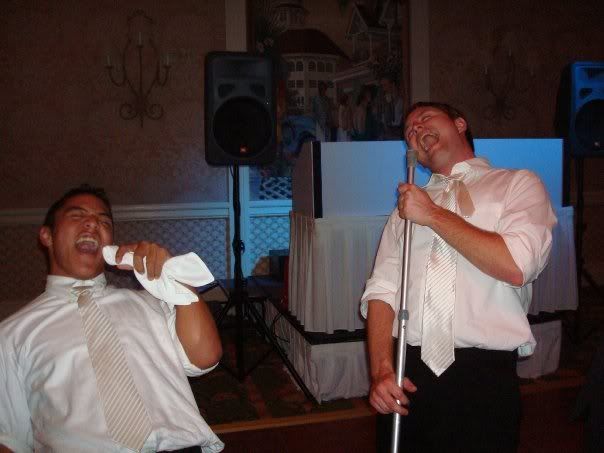 Number 8: Kids make their own fun.
I was so worried about the kids at the reception being bored that I bought them all bags of toys and games and little treats so that they would have something to do. I completely forgot that, as a child, the most interesting things to do include things like dancing on people's shoes, hiding under the tables, and eating the decorative candles.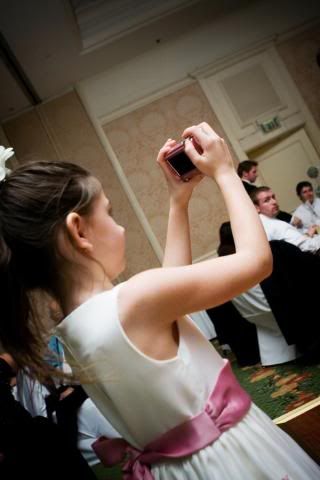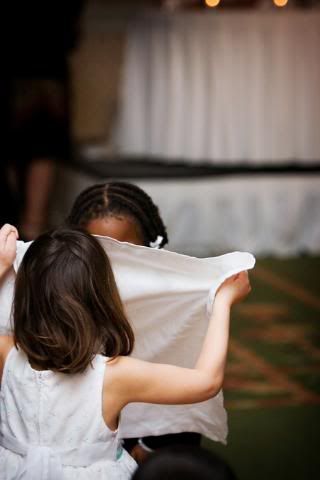 Number 7: Sometimes the DJ might know more than you do.
I specifically, specifically, said no line dances besides the cha-cha slide (Kyle's fave). What does the DJ do right after the bouquet and garter toss? He gets down on the dance floor and teaches everyone the cupid shuffle…and you know what? They loved it!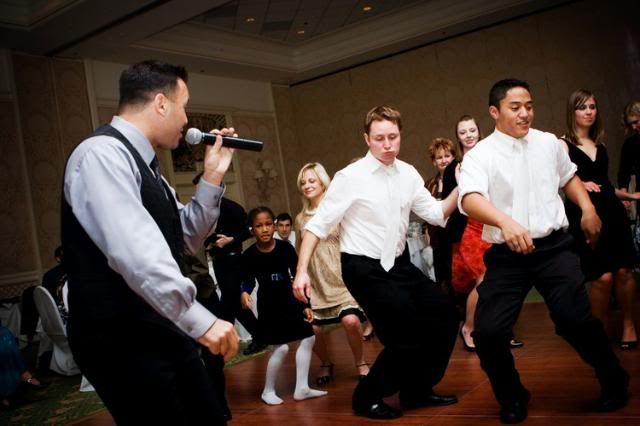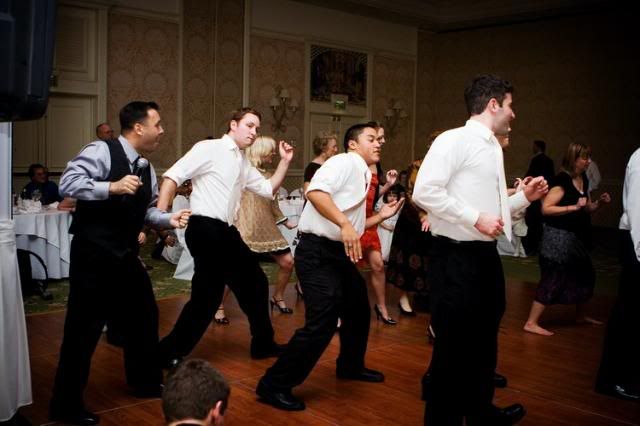 Number 6: If you don't want to do the bouquet/garter toss…don't.
We were really not enthusiastic about the bouquet and garter toss, but we didn't want to disappoint people since we already weren't having toasts or a wedding cake. So we did them…and you know what happened? First I threw the bouquet and smacked my six year old cousin right in the face…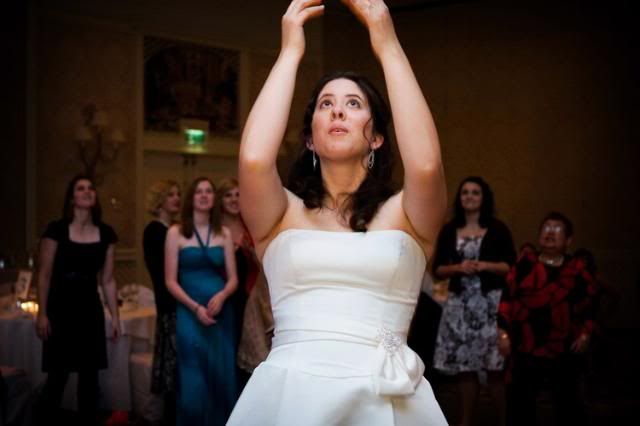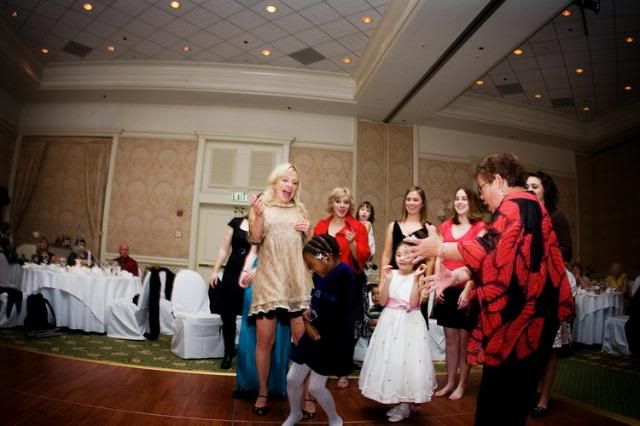 Then Kyle quickly got my garter off while nobody was paying attention and our guests booed us for not making a big thing out of it…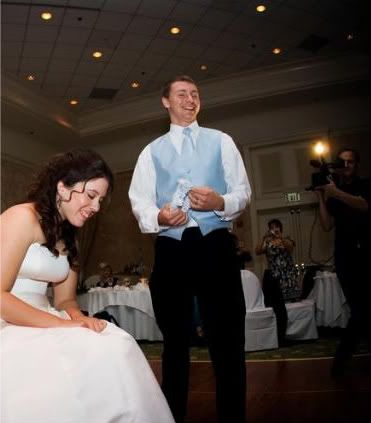 …but at least we got great pictures!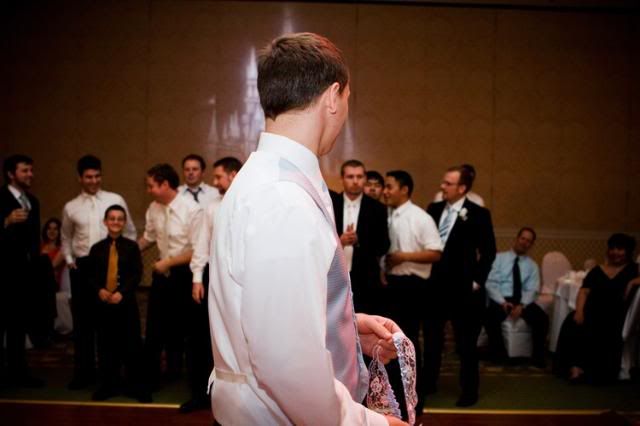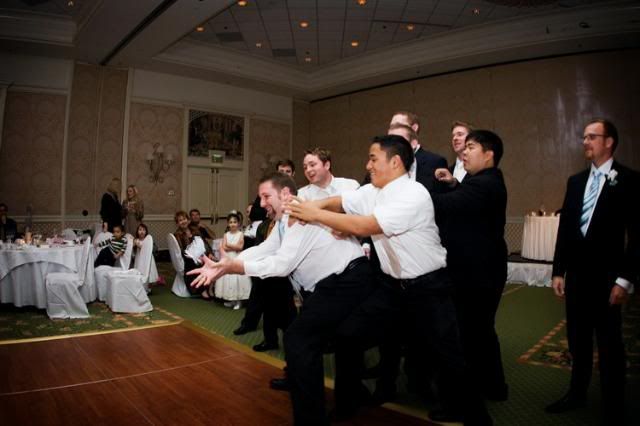 Stay tuned for the rest of the list!