Disney Wedding Day – Part Twenty
There were a lot of options for different services that the DJ offered us when we were filling out our request form. From money dances to chicken dances, the guy honestly had the ability to turn the reception into a three-ring circus. We elected to skip most of that stuff because we wanted to let people just dance and visit and eat and not feel like they were constantly being forced on and off the dance floor.
The only special request that we made was that I wanted to have a special dance for my grandparents. They're celebrating their 60th wedding anniversary this year (!!!!) and I wanted to make sure we recognized them for doing something that amazing. After a couple of songs, I let the DJ know that I wanted to have their dance. I think he was surprised, because the dance floor was just heating up, but my grandparents get kinda sleepy sometimes and I wasn't sure how they were holding up…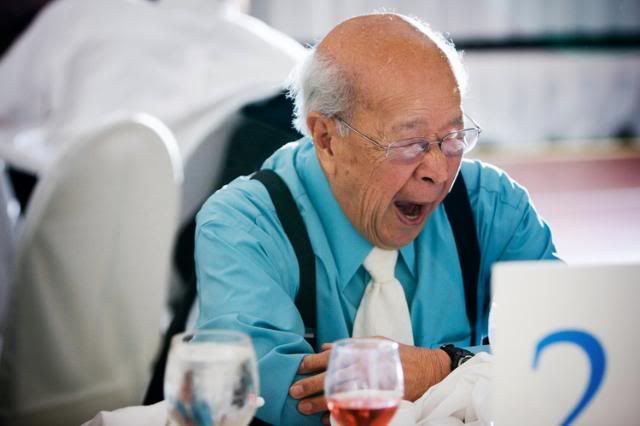 The DJ announced the dance and everyone sat down so my grandparents could take the dance floor. I was actually a little concerned about whether or not they would be able to dance through the whole song. In addition to sleepiness, my grandparents often tip over and the fact that they were holding each other up wasn't the most reassuring thing. We could have picked a short song for them, but I wanted to choose one that had a special meaning for them, so we had the DJ play "Always" by Patsy Cline, which is "their song". I actually thought they might dance for a little while and sit down, but when they got on the dance floor, they looked completely comfortable…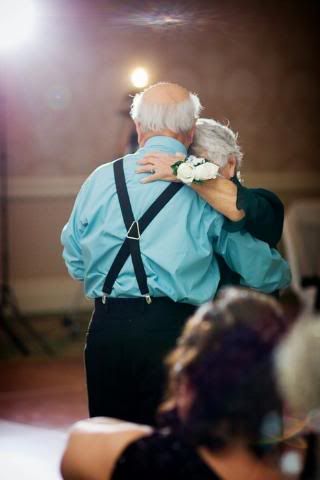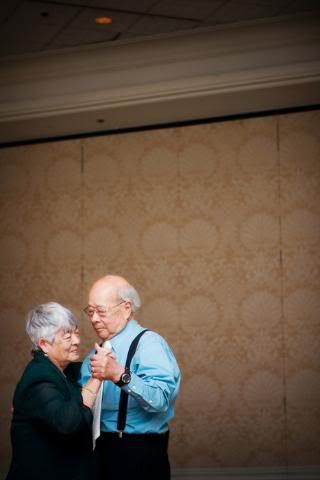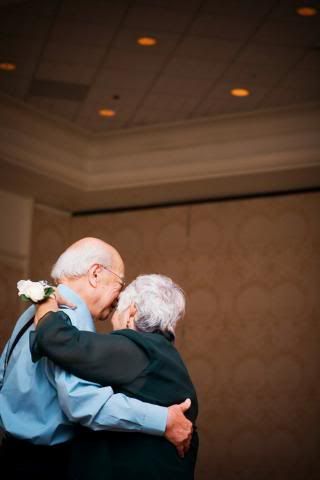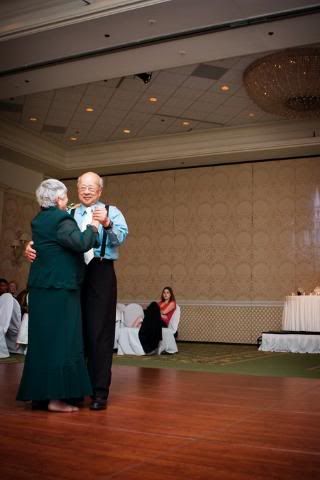 It was a really lovely moment and they made it through the whole song. I've been to weddings where everyone gets on the dance floor and then the DJ tells people to stay on the floor if they've been married for five years, ten years, etc…until the couple who has been married the longest is left on the dance floor. I always thought that was nice, but watching my grandparents dance slowly to their song really drove home how sweet and touching and amazing it is to spend sixty years with the same person.