Thursday, February 12th
On Thursday, Kyle and I took my little brother to the Jelly Belly factory. He had been holed up doing homework and playing video games since he'd gotten to California, which the exception of our bocce ball outing, and mom thought it would be good for him to get out of the house. He and I had both done the Jelly Belly factory a couple of times, but Kyle had never been AND he'd seen it on the food network, so he was dead set on going.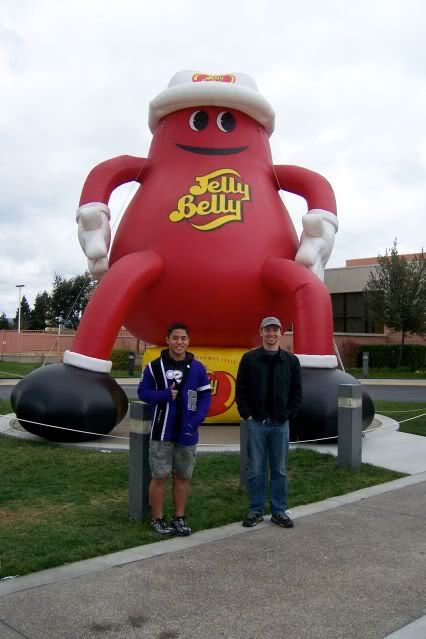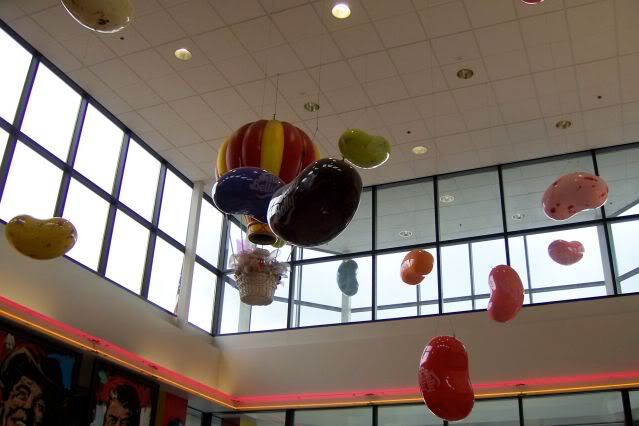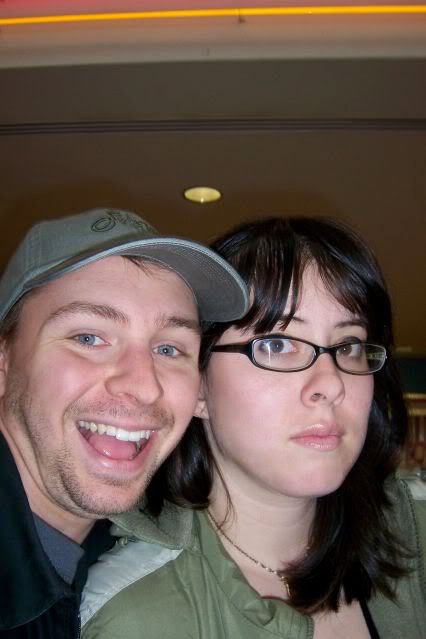 I actually love the Jelly Belly factory. It's such cheesy, American fun…big plastic jellybeans everywhere and all that. You aren't allowed to take pictures in the factory, but highlights include jellybean portraits and giant vats of jellybeans in the works. The factory store has every kind of jellybean that they're making, including some "test run" flavors that are only available for a limited time.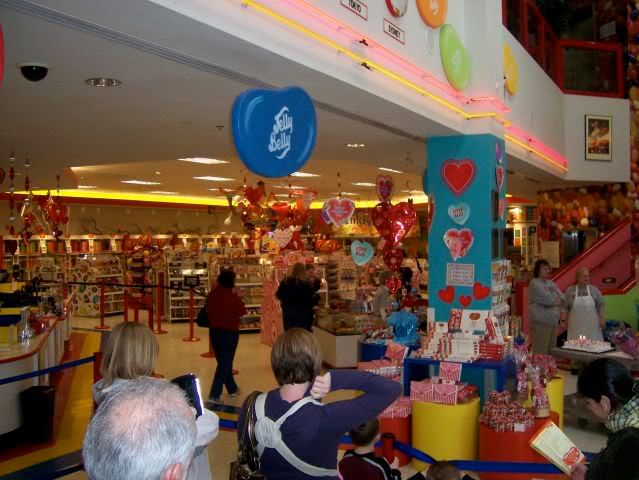 I loaded up on a bag of my fruity favorites (lime, pear, raspberry jam, pineapple, and kiwi) while the boys got weird things like "chocolate sundae" and "orange soda". They also got a couple of the really weird ones… "skunk" and "dirt", I believe? I tried to get them to try "baby wipes", "earwax" and "vomit" but they didn't fall for it. The one that really gets me is "toothpaste"…I have a phobia of watching people brushing their teeth and the thought of a toothpaste flavored jellybean is enough to make me gag.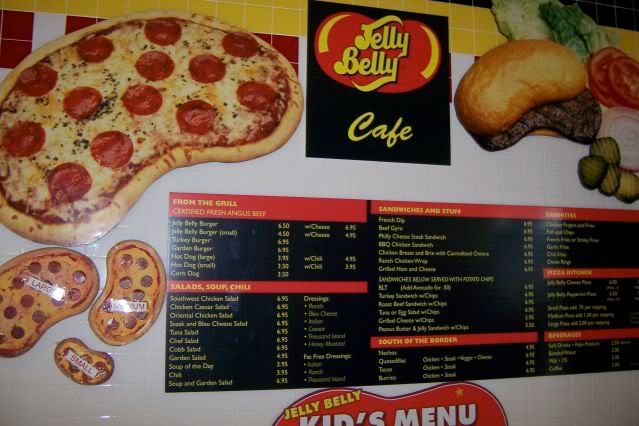 On the way back into the city, we stopped at InNOut burger, where Kyle finally called shenanigans on my cheeseburger obsession. This was the fourth time we'd had InNOut in the last five days and he was pretty done. So, alas, my burger spree had come to an end. Oh, well, it was good while it lasted.
Thursday night brought in a bunch of people to celebrate all the January/February birthdays. There were three cakes…a chocolate one, some other one, and then a steamed orange pound cake that my grandpa made for me. He makes the greatest cake in the world and this one is my absolute favorite. (Although that chocolate thing wasn't half bad…)