Wednesday, February 11th
On Wednesday, we had made reservations to take mom and Lonnie to the Silverado Vineyards Winery, which is the winery owned by Diane Disney Miller, Walt Disney's daughter. For obvious reasons, we were interested in visiting this winery, but it's also in Stags Leap, which is an incredibly beautiful area that is different from the area Beringer is in and I wanted Kyle to see it.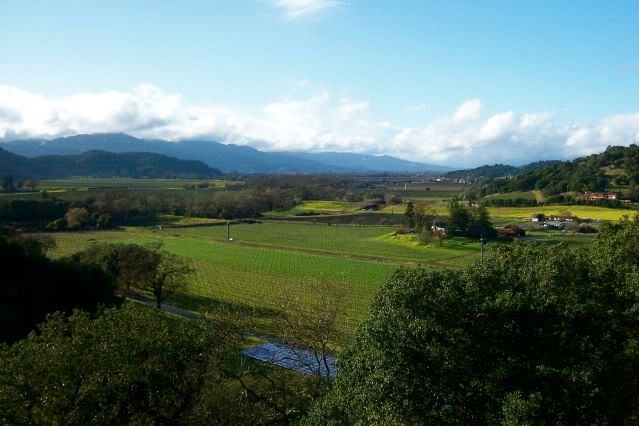 We ran some errands in the morning, stopped at In N Out Burger for lunch (mmmm), and then headed up to the winery. It was pouring, pouring, pouring and we were worried about being late for our tour, but as it turned out the tour only consisted of the four of us, so there wasn't much reason to rush. Our tour guide was a nice, young, pregnant woman who had worked there for a few years. She was sweet, but right off she made a comment about the crazy Disney freaks who come out to the winery just because of Walt Disney's daughter and there was some definite judgment in her voice, so I spent the rest of the tour thinking that she was a pill.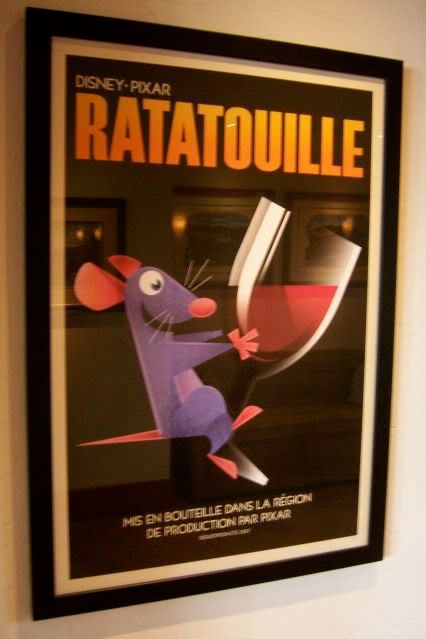 The winery is gorgeous and it was a really nice tour. It was different from the Beringer tour, which had taken us through the historic estate, the vineyards, and the cellars. This tour took us through the commercial parts of the estate (the parts used for entertaining) and then went into the large rooms where the wine is processed, fermented, and bottled. The contrast between the old world Beringer tour and the modern Silverado tour was striking, but both were equally fun and impressive.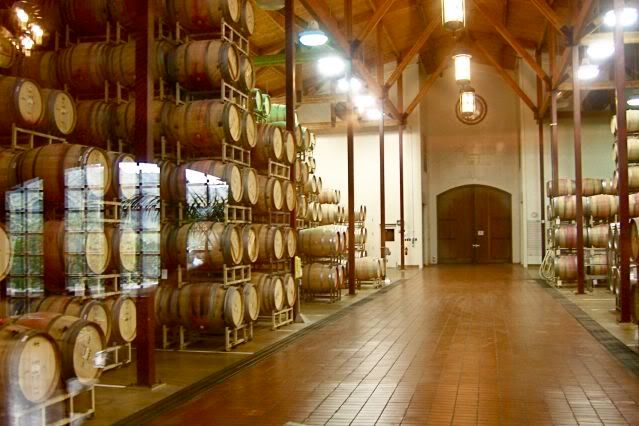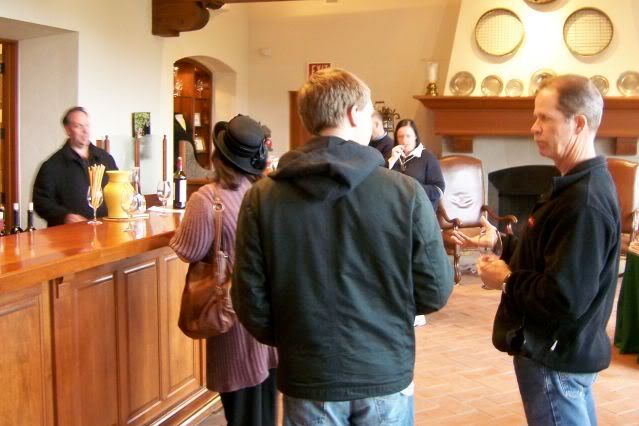 During the tour we were able to sample a number of very nice wines. Once we were back in the tasting room, our guide made a big deal about serving us an '82 cabernet, a '96 cabernet, and a '07 cabernet so that we could taste the difference. She kept going on and on about how it was so amazing that we were drinking the '82 and it was such a testament to fine wine that the wine had aged so well, but we were all a little unhappy about drinking wine that was older than I am. The '82 was brown and sick-sweet in comparison to the others. It might have been $100 a bottle, but I would pick boxed wine over that stuff any day.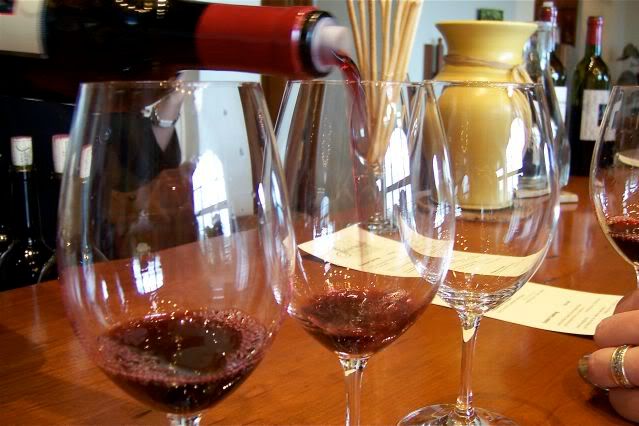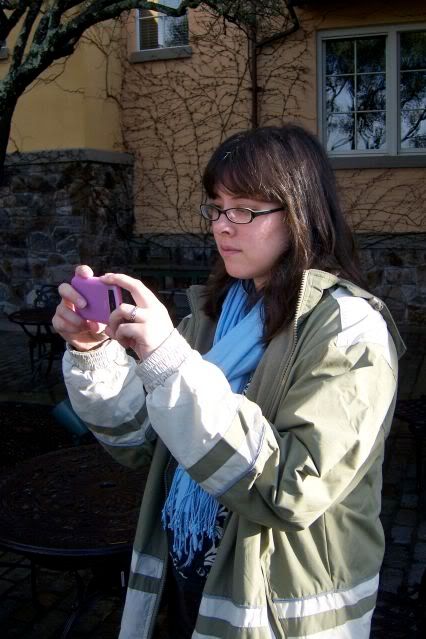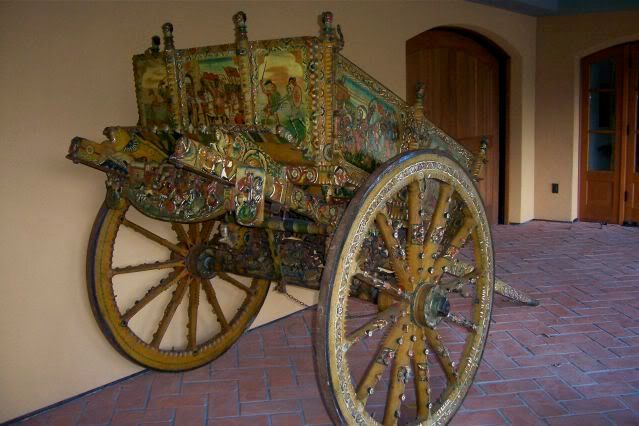 The rest of the evening was spent mulling around and hanging out. Kyle, Randy, and I ended up going out into the chilly weather to watch my grandpa play bocce ball at the senior citizens center. He's part of the league and very good at it, so Kyle got a real kick out of the whole experience. I tell you, he's so completely ready for senior citizenship. He's positively counting down the days to the early bird specials.