Tuesday, February 10th
On Tuesday we mulled around for a little while and then decided to head up to wine country to do some tours. There are wineries all over in the Napa Valley, but there's a specific strip of road that hosts a bunch of the famous ones, including Beringer. Many people associate Beringer with grocery store wine, but they actually put out some pretty incredible product. The grocery store wine is made out of grapes that they buy from other places in the world, but the Napa Valley grapes get turned into the good stuff.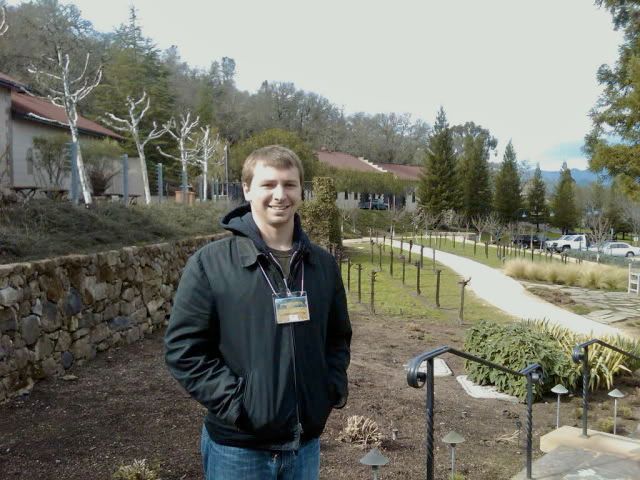 Of all the winery tours, Beringer is one of my favorites. It isn't a huge production, like the tours at the vineyard Coppolla owns, but there's a nice selection of tours and the grounds are very pretty. We splurged a little bit and did one of the tours that includes really good tastings, so our tour took us through the estate house, up into the vineyards, and then down into the cellar for a private tasting.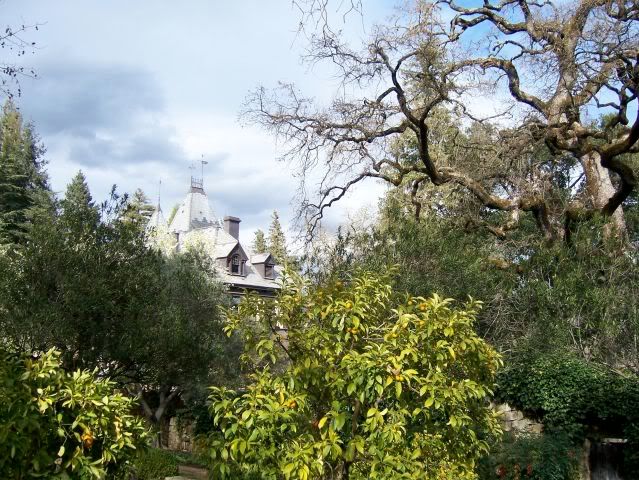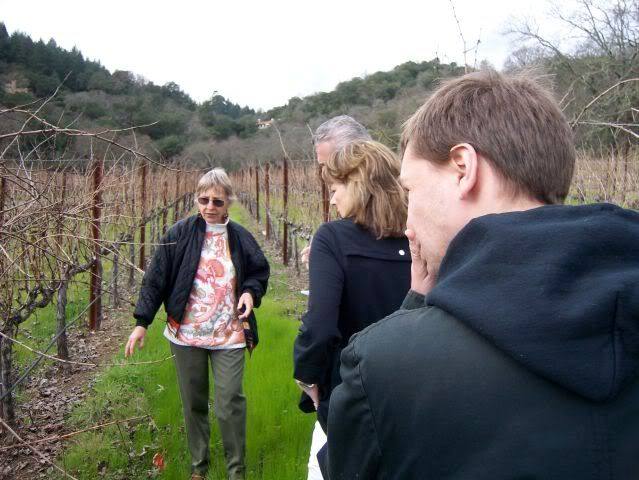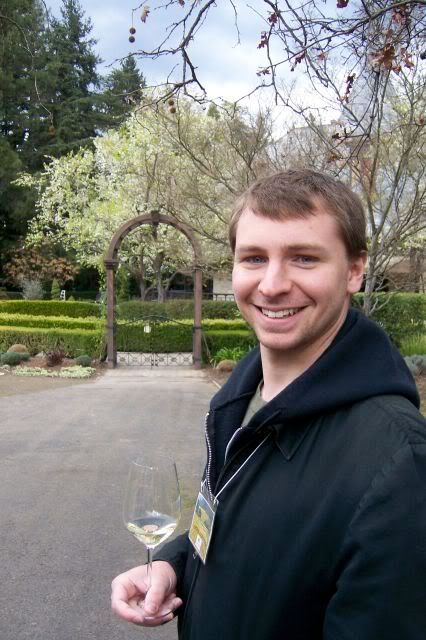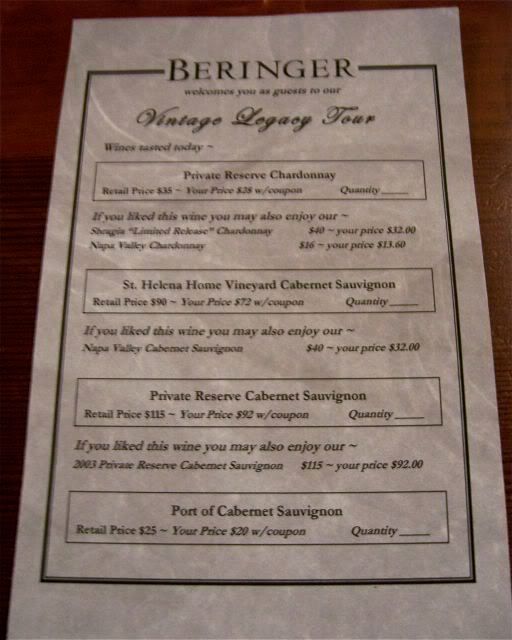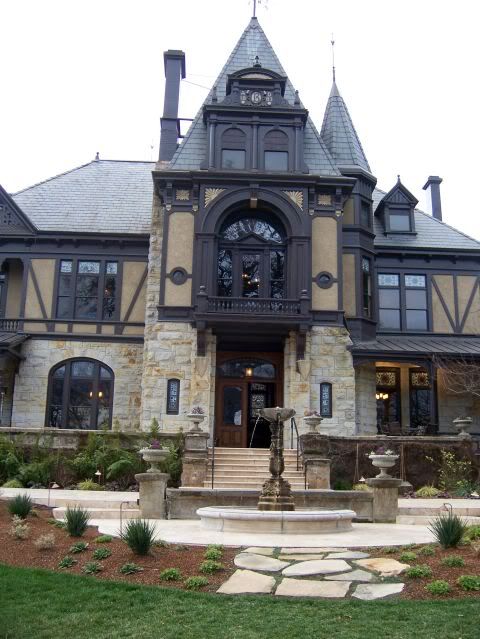 On the way back from the winery, we stopped off to have dinner at the Rutherford Grill. I felt a bit guilty because I hadn't spent a lot of time with my family, but everyone was doing their own thing in preparation for the reception on Saturday, so I don't think anyone minded.
I shouldn't have been too worried about taking time away from anyone, however, since our dinner was the fastest dinner I've ever had at a sit down restaurant. The Rutherford Grill is both yummy and popular, so I expected there to be a bit of a crowd, but we were eating at about a quarter after five, so we definitely beat the rush. We sat down, were given menus, ordered, had an appetizer, had our entrée, got our check, paid, and left. Total time in the restaurant? Twenty-two minutes. Dead serious.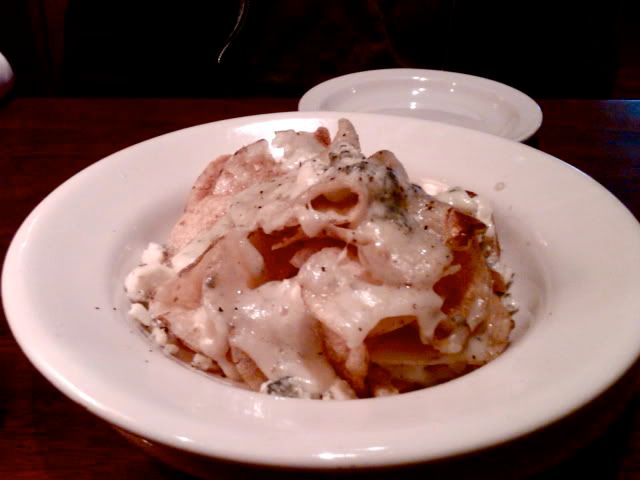 That evening was uneventful. We spent some time with my grandparents and went to bed early, since we love our vacation sleep. My parents and little brother rolled in from Utah around ten o'clock that night and banged on the trailer door to get us to wake up and say hello, but we were having none of it. Vacation means vacation, people!