Monday, February 9th
We let ourselves sleep in on Monday morning and then rolled out of bed to find ourselves some breakfast. We found a little place that had great reviews but got lost trying to find it (we actually walked right by it twice) and ended up at Lorie's diner. After a mediocre breakfast, we did some shopping in the market district and then headed out of the city.

Kyle had never seen the golden gate bridge, so we stopped off before we left and walked around a little bit. It was a perfectly gorgeous day…no fog in sight…so we got some great pictures and took a nice long walk.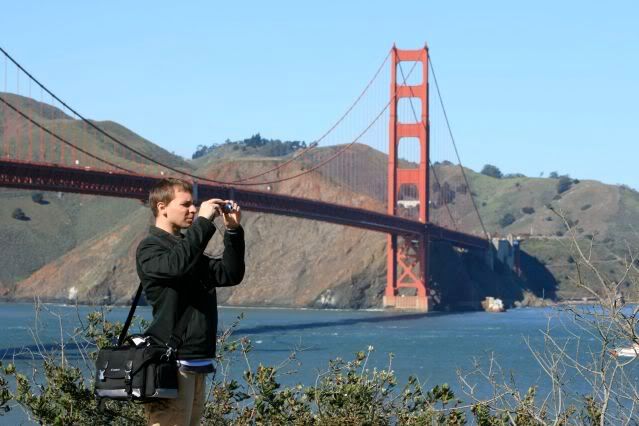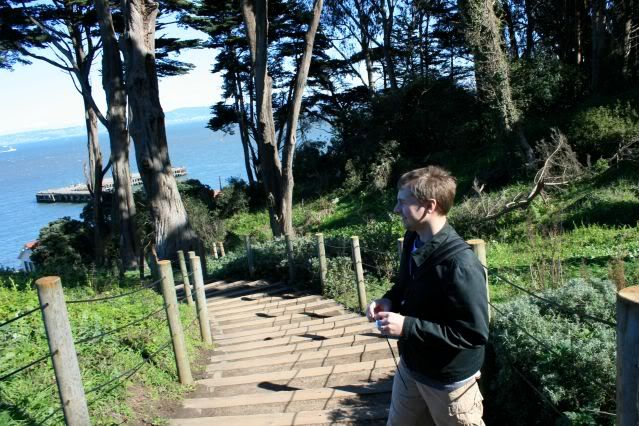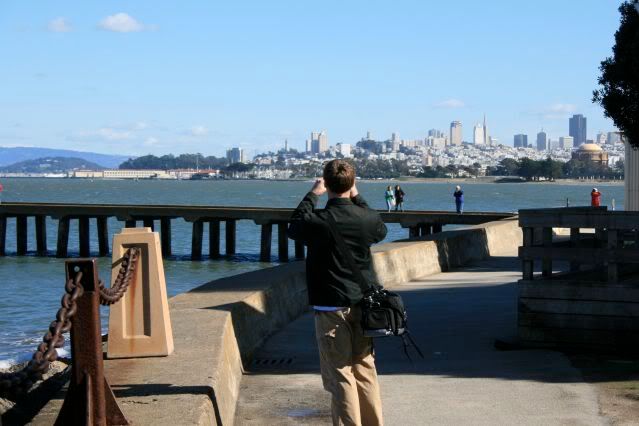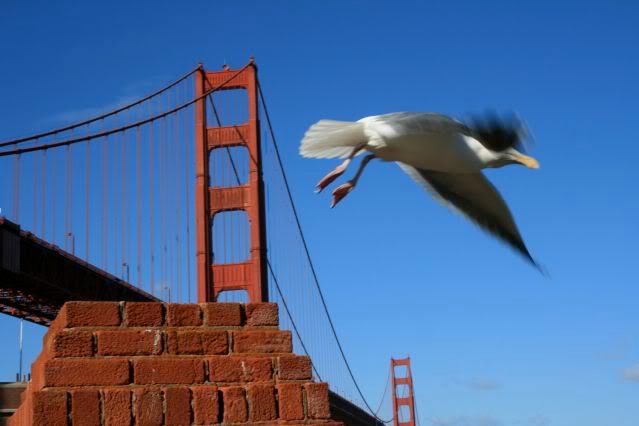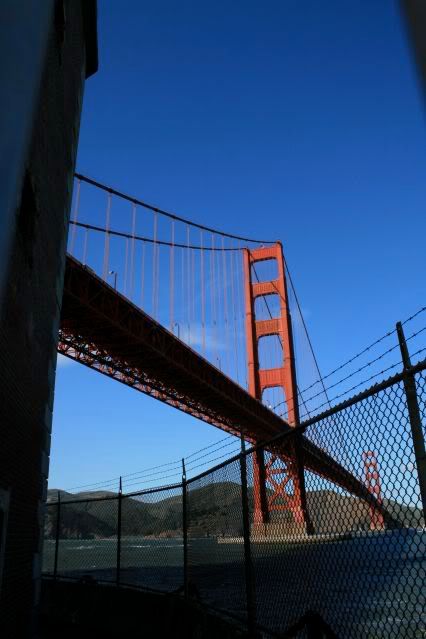 I actually had a bit of a headache, so I went back to the car early and Kyle took the camcorder (unbeknownst to me) and made his own video memories…which included our drive across the bridge and the view from the other side.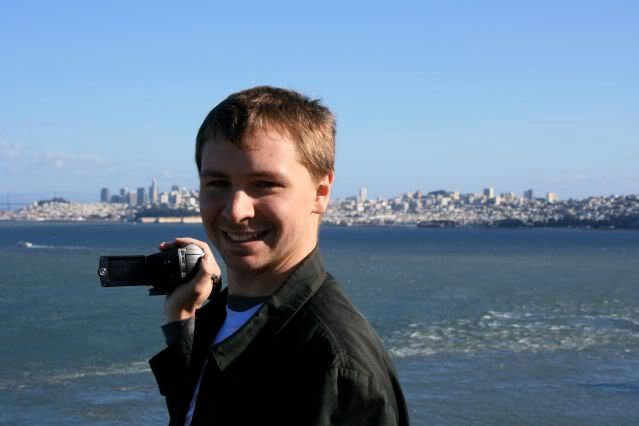 We drove back towards Napa and stopped at In N Out Burger for dinner (yum) before coming back to my grandparent's house. I suppose we could have experienced some other form of California cuisine, but what can I say? Just four little words: Animal Style Double Cheeseburger.