Sunday, February 8th
Sunday was a big day for us, because it was the day we were all heading into the city. Napa is about an hour away from San Francisco, so when we visit my family we usually only spend a day there. Kyle had never been to San Francisco, however, so my mom did this great thing for us and got us a room in the city so that we could stay overnight. Honestly, I think this might be the only time I've spent the night in the city, since we usually go in the morning and then head out with the evening rush hour.
My aunt needed to go to the city to buy food for our reception, so we made an event out of it. My grandparents, two aunts, and cousin all headed down with us and we picked up my uncle on the way. My Uncle Frank (who is actually my great-uncle, being my grandma's baby brother) still lives on the property that my grandmother grew up on…a little shrimping village near San Rafael. The state has made a state park out of it and there's a museum with pictures of my family in it. The History Channel even did a thing about my uncle, since he's the last Chinese shrimp fisherman in California.

My uncle took us to a dim sum restaurant on Clemente Street for breakfast. I adore Clemente Street. It's what you think of when you think Chinatown, as long as you've never been to San Francisco. (The actual Chinatown is a terrifying place full of slums and junk shops) Clemente Street is full of good restaurants and authentic Chinese take-outs/bakeries/grocery stores. If you ask me, the highlight of the whole city of San Francisco is Clemente Street. Everything else is just decorative.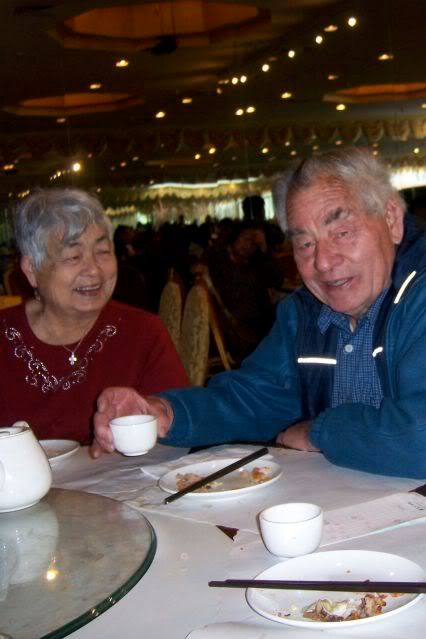 You know, I really didn't know how Kyle was going to do at breakfast. He gets overwhelmed easily by unfamiliar things (although he enjoys them) and breakfast on Clemente Street tends to be a rushed, noisy experience full of foreign words and bizarre looking foods. The restaurant we went to was one of those sit-down places where the women come around with a cart full of dim sum and you order whatever you want. It was set in a large ballroom full of families having their Sunday brunch and the noise was impressive.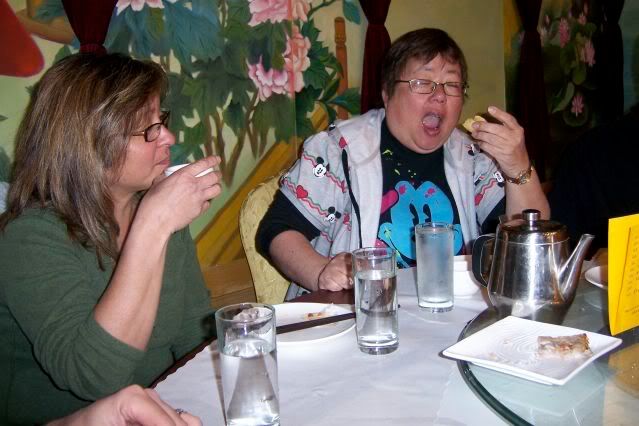 Kyle ended up being completely comfortable and not nervous at all. He really gets a kick out of my family and their weird sense of humor. He was also quite adventurous about the dim sum, although he did order these bright green tea balls that were filled with some sort of slimy black bean paste…for some reason they looked delicious to him. All I have to say about them is BLEH!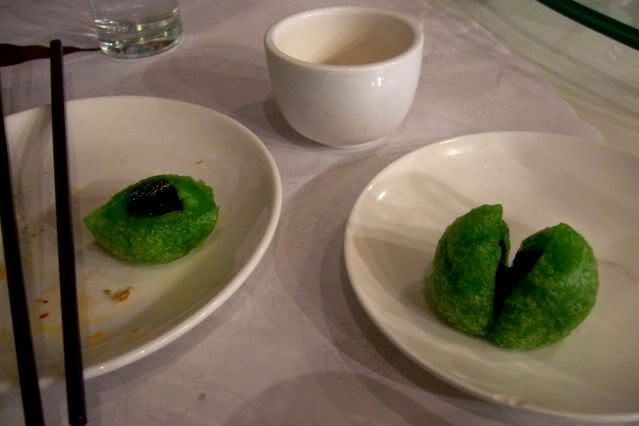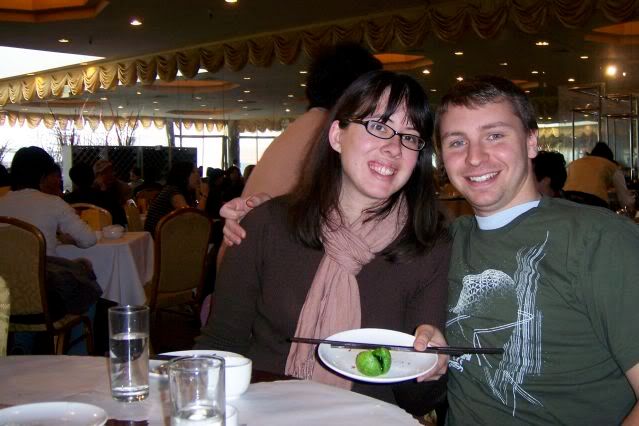 After breakfast, we walked down the street a little ways and hit the restaurant that was going to be handling the dim sum for the reception. My aunt went through each of the things she was ordering, so the rest of us wandered around a little bit. I love the shops on Clemente Street, because they are filled with the most random crap. I bought a couple of nonsense purchases, including Disney princess licee. (Licee is red envelopes that you put money into and give out at Chinese New Year.) I also got steamed cake from one of the bakeries (mmmmmmm) and my grandmother spoiled me by buying me a box of char su, or Chinese bbq pork (my favorite).
As the shopping was wrapping up, Kyle and I left to check into our hotel. It was a nice place, although driving over there was a little bit terrifying. I'm not a huge fan of driving in general and the traffic/trolley cars/hills of San Francisco just put my teeth on edge even thinking about it. We got over there ok, however, but unfortunately our room wasn't ready for us. So, we dropped our stuff off at the hotel and headed down towards Pier 39.
Ok, I thought we headed down towards Pier 39…as it turns out, my sense of direction was a little skewed and I walked us in the complete opposite direction for about ten blocks (Bec, Schovy, Margs…does any of this sound familiar?!). We ended up catching a cable car towards the pier, which just about completed Kyle's world. I tell you, that boy is such a sucker for a cliché. I think the only thing that would have made the experience better for him would have been a bowl of Rice-a-Roni and an earthquake.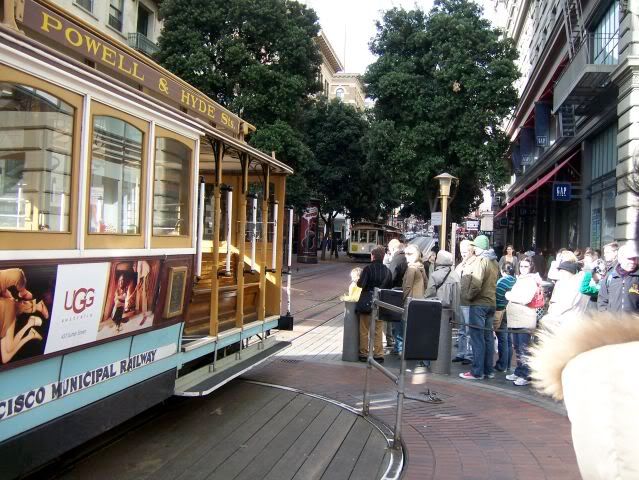 We got off the cable car not far from Ghiradelli Square, so that was the first place we hit. As a child, I really liked Ghiradelli Square because the chocolate shop was amazing and the stores are all high-end and impressive. I have to admit that it has lost me a little bit as an adult…mostly because it's something of a been-there-done-that. It was nice to go with Kyle, though, because he had never been before and was quite excited. The fact that Ghiradelli is in Downtown Disney is enough to make him a loyal customer and while I wasn't looking he bought me a peanut butter sundae and a box of valentines chocolates. How sweet is that?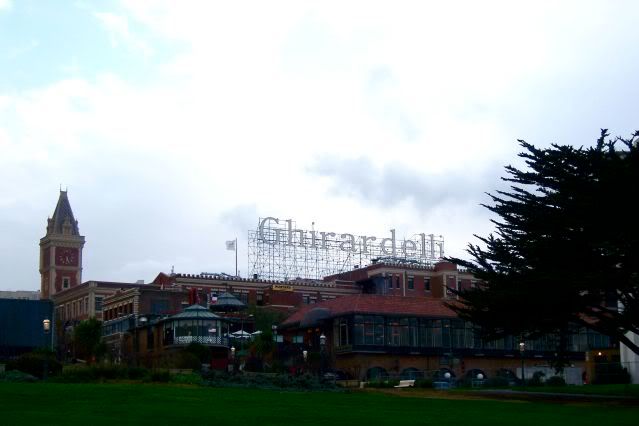 We hit up The Buena Vista for the "world's greatest Irish Coffee" (it actually was pretty good) and walked over towards Pier 39. We ended up at the penny arcade, where Kyle had an absolute blast.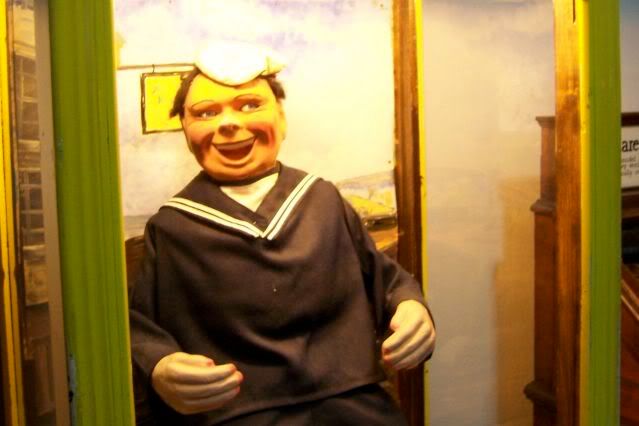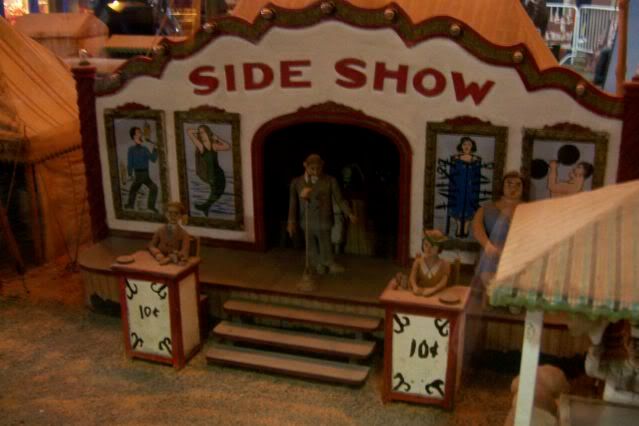 He wanted to go outside and take a picture of Alcatraz to send to a friend of ours, but he was having so much fun that he couldn't pull himself away from the games, so I went out on the pier to snap a picture and was promptly punished for being helpful when the world's largest seagull pooped on my shoulder.
It was pretty sad, actually, because I was wearing this purple coat that I had pretty much lived in since the 7th grade. The coat was incredibly ratty and worn out and my parents had been trying to get me to get rid of it since almost day one, but I loved this coat to death. I had rescued it from the Goodwill pile time and time again over the last fourteen years, but the ridiculous amount of bird poop sealed the deal. Unwilling to walk around with that giant splotch on my shoulder, I ended up ditching the coat and buying one of those tourist windbreakers with the big SF on it, which didn't matter because it was pouring and we ended up buying overpriced alcatraz "ponchos". (or rather garbage bags with holes in them that retail for $10)
We did dinner at the Boudin Sourdough Co. (chowder and bread bowls), did Pier 39 in the rainy dark, and ended up paying way too much to go to the Wax Museum, which is the ultimate in tourist traps.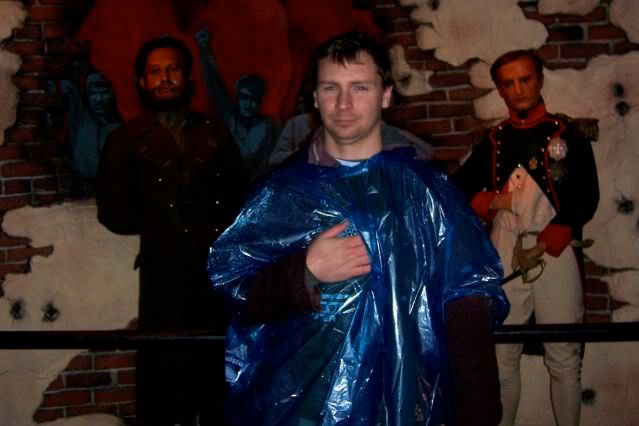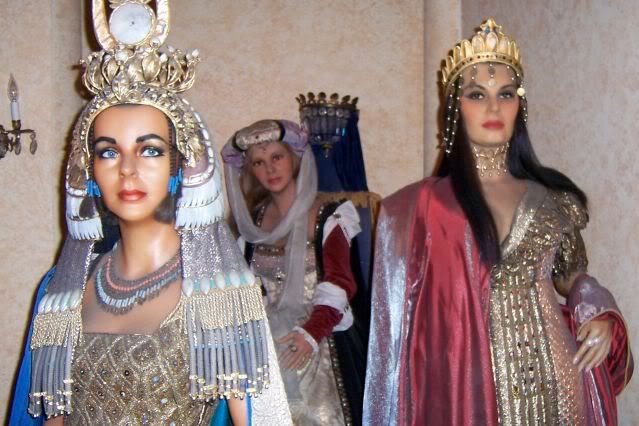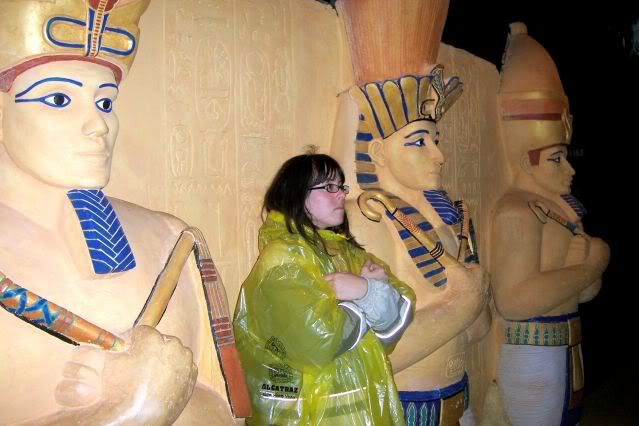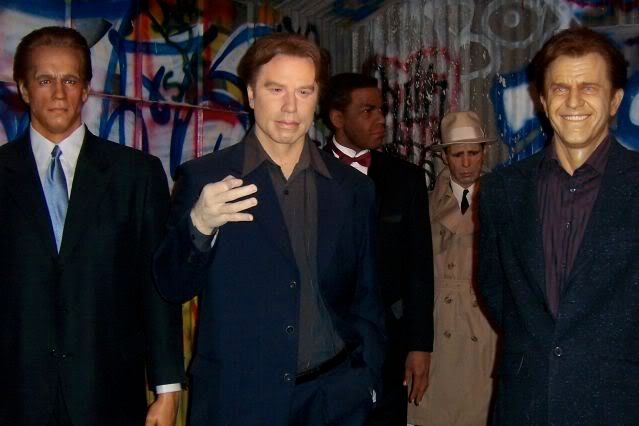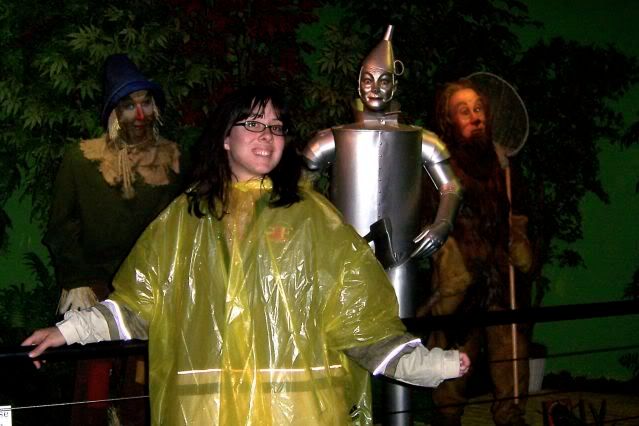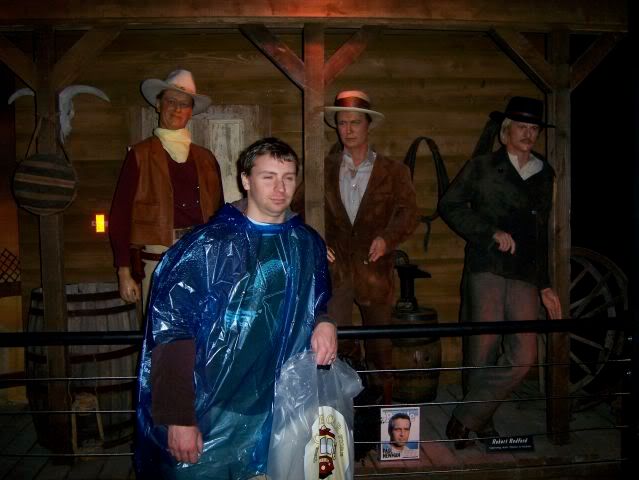 The night ended with a soggy ride on the cable car back to our hotel, where my char su was waiting for us in the fridge…mmm, late night hotel room snacks…I love you.