I spent the last half of my day at Altitude Design Summit today, where I was surrounded by bloggers who blow me away with their clever posts and lovely pictures. I've been to a number of conferences, especially in the last few years thanks to my legal background, but today's conference was truly unlike any that I had ever experienced.
The summit is a gathering of bloggers, designers, and other artsy social media types. This means that people flew in from all over the country (people I read every day!), just to talk blogs, design, and fabulousness. If you're not grasping the magnitude of the awesomeness that this conference is creating, imagine subscribing to a great magazine for five years. Every week for those five years, you rush out to your mailbox to pick up this magazine that is just bursting with life and color and joy. You curl up in bed with it, cut out pictures from it, and whenever you finish an issue, you find yourself wanting more and counting the days until the next one arrives.
And then one day all of the people you read about in this magazine…all of the people who took those pictures and wrote those stories and lived those lives that you tacked up your bulletin board…suddenly show up on your doorstep and ask you to come out and play with them. That's the awesomeness level we're talking about here.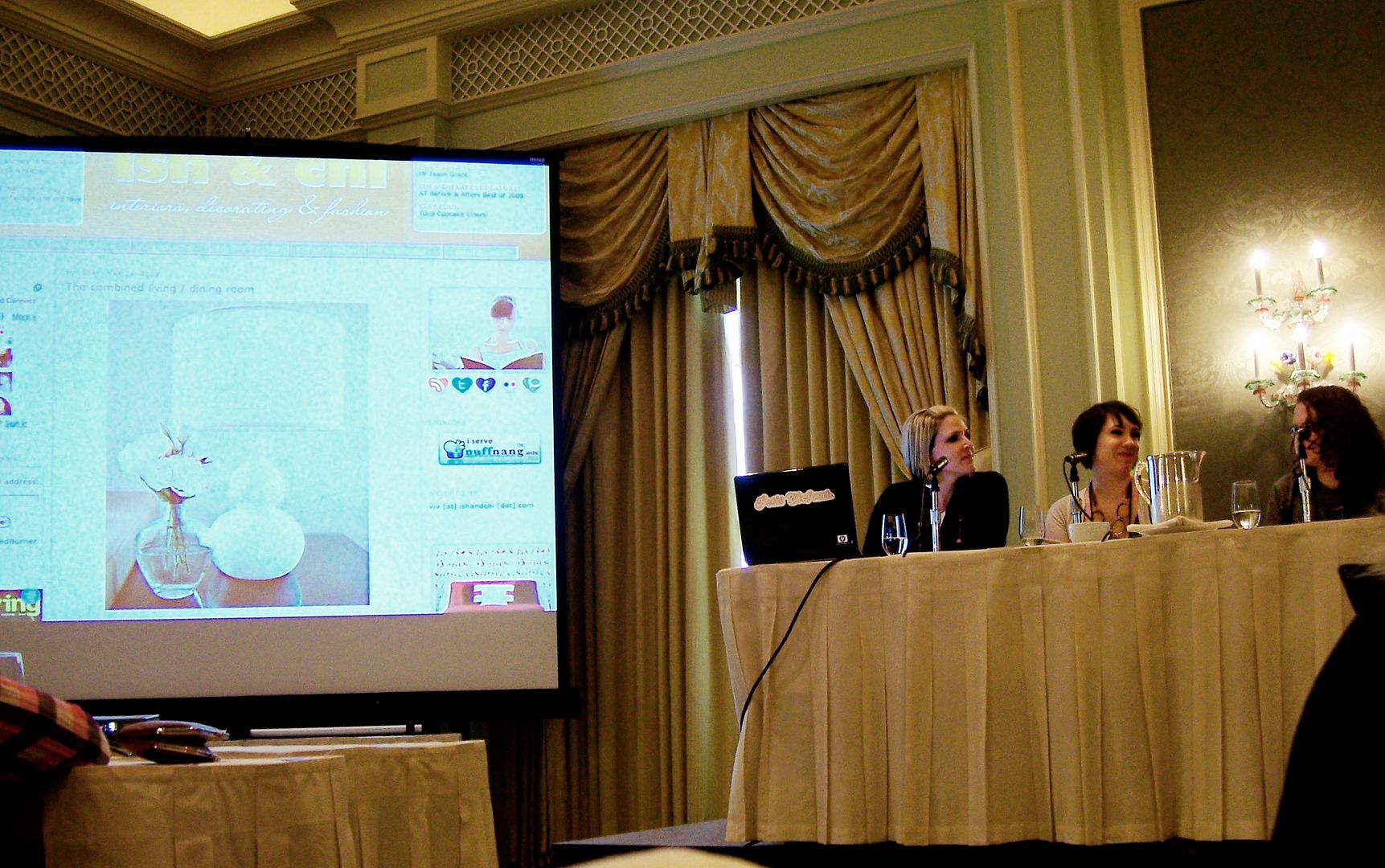 These people are just so fun and so friendly and so familiar since I "known" them all in the virtual world. Plus, I got an awesome swag bag full of merchandise and discounts and other great goodies.
I've only been to one session so far. It was an incredible "greatest hits" list of design blogs, which Allison at petit elefant graciously collected together in this blog post. Go. Read. Enjoy. I'm headed back to the summit tomorrow, so I'm sure I'll have lots more to share…