A little over a week ago we celebrated Charlie and Scout's first birthday. Since you only turn one once, we wanted to do something a little special for them, so I decided to make them a cake.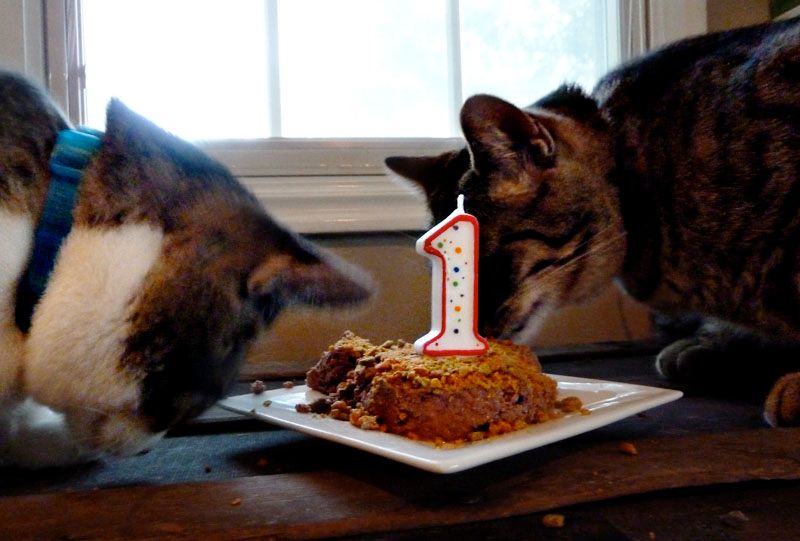 There were actually a couple of recipes for kitty cake online, made out of things like tuna and rice, but none of them really sounded like something that the kitties would dig into. So, I decided to make up my own easy recipe using things that I know they love.
First, I gathered some Fancy Feast, some dry cat food, a plate, and a cookie cutter. I was going to use a kitty-related cookie cutter, but we didn't have one and I didn't know where to find one. What we do have is an abundance of Disney-themed cookie cutters, so I went with a classic Mickey Mouse shape:
Step One:
I put the cookie cutter on the plate and scooped one of the cans of Fancy Feast out onto it.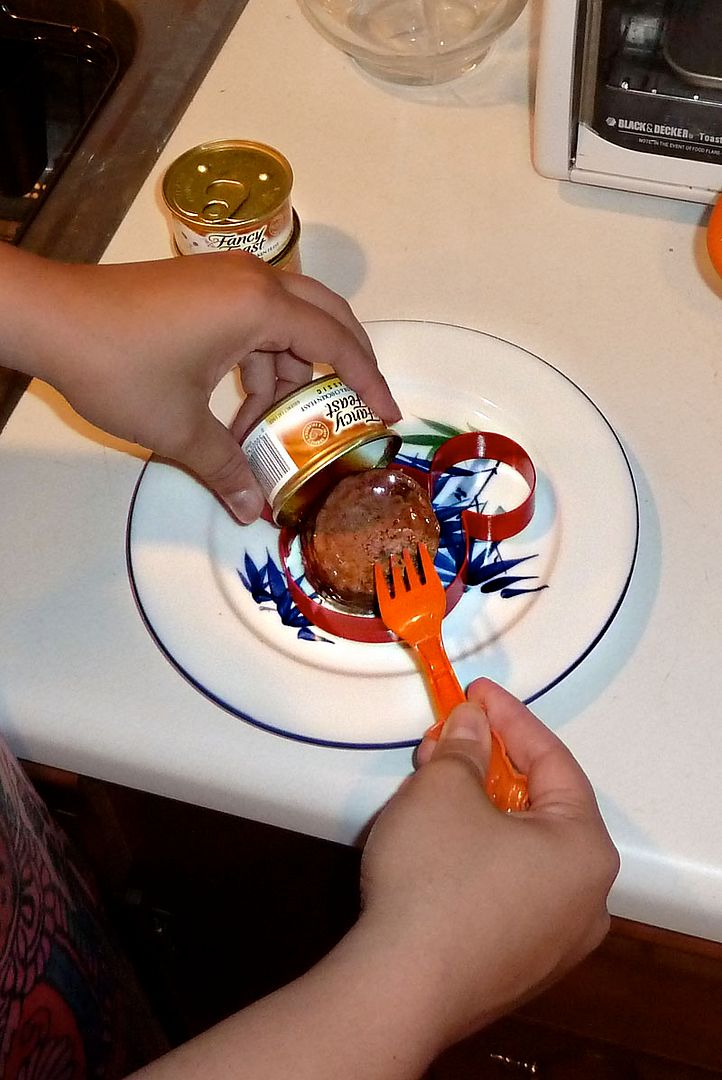 Step Two:
I mashed the Fancy Feast in and added another can to fill out the shape.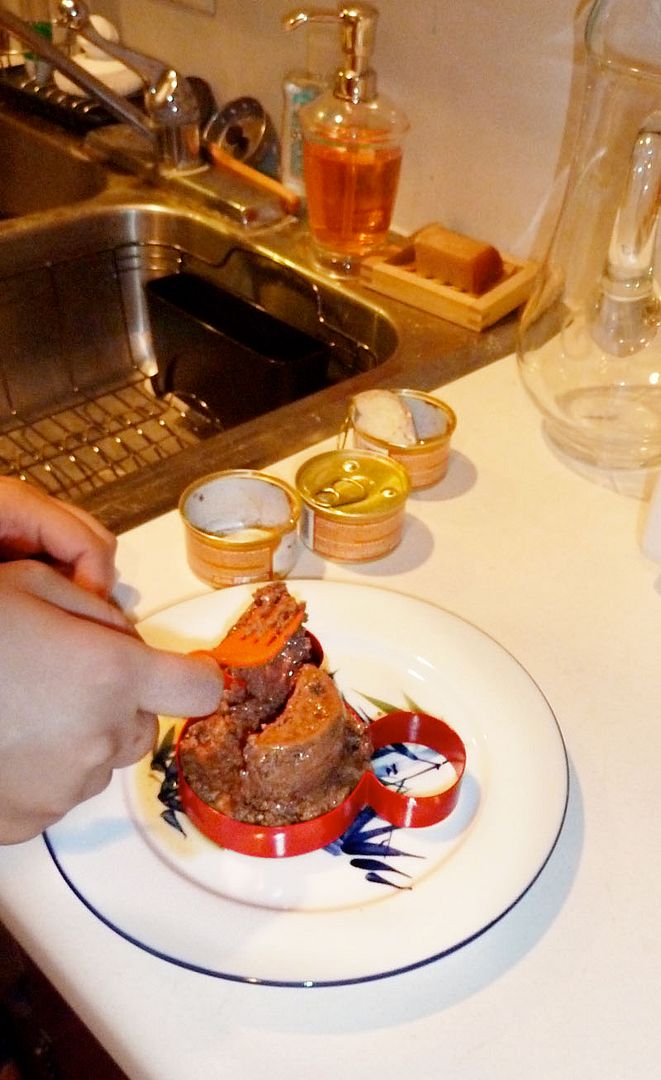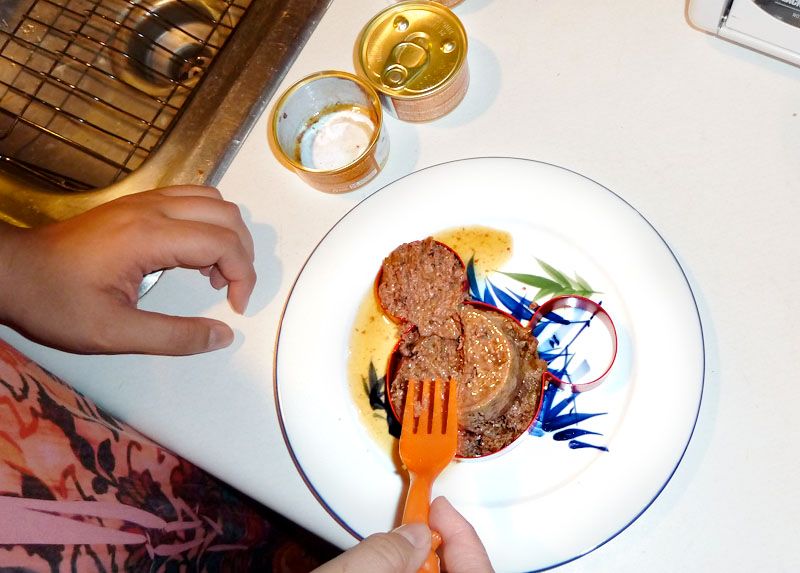 Step Three:
I put the dry cat food into a ziploc bag and mashed it up with a rolling pin.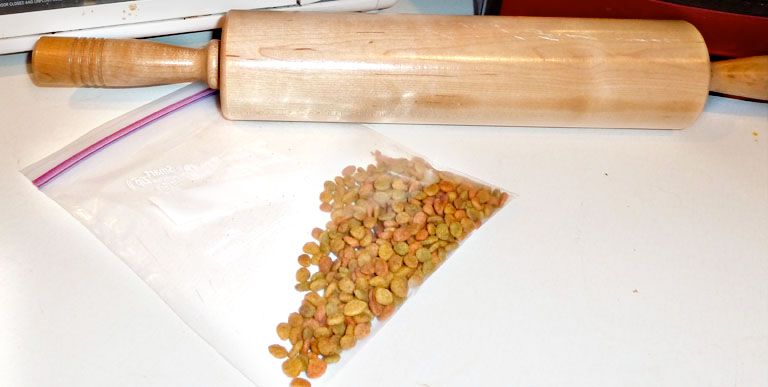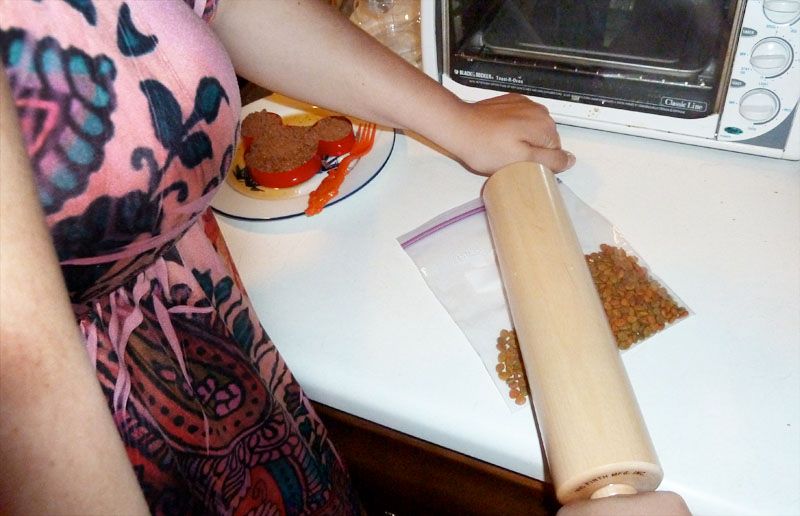 Step Four:
I took the mashed up cat food and put it on top of the wet cat food to create a cookie crust. Sort of a reverse-frosting situation.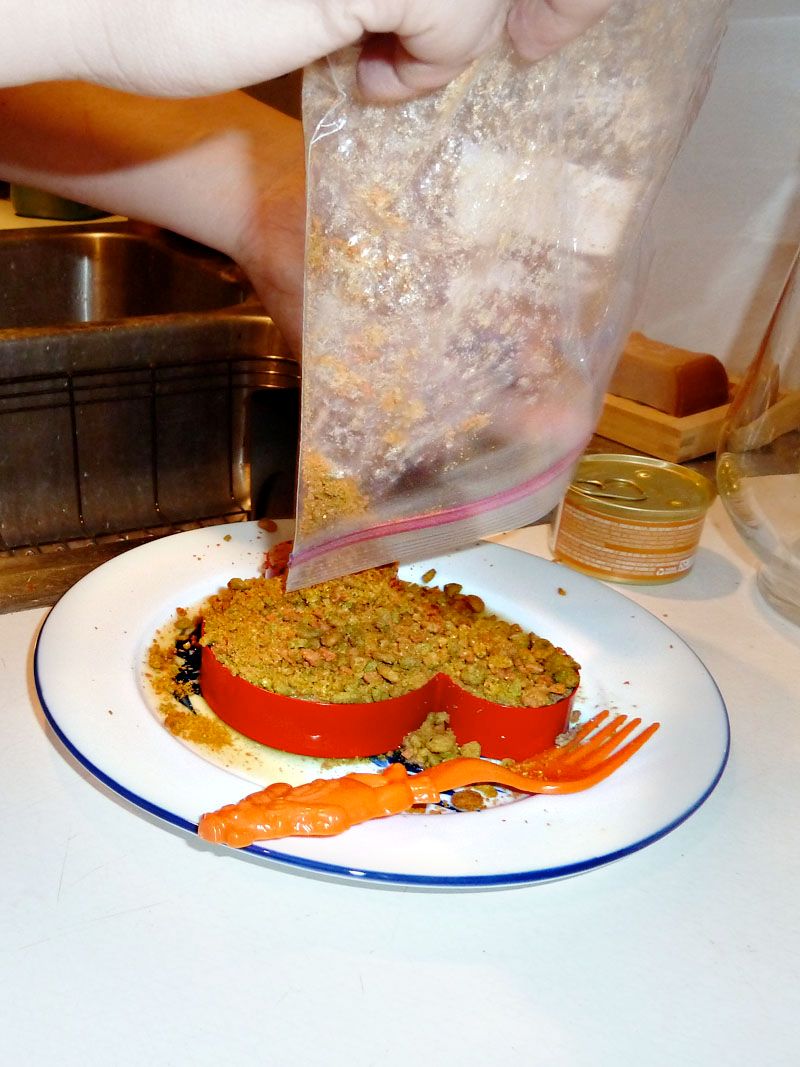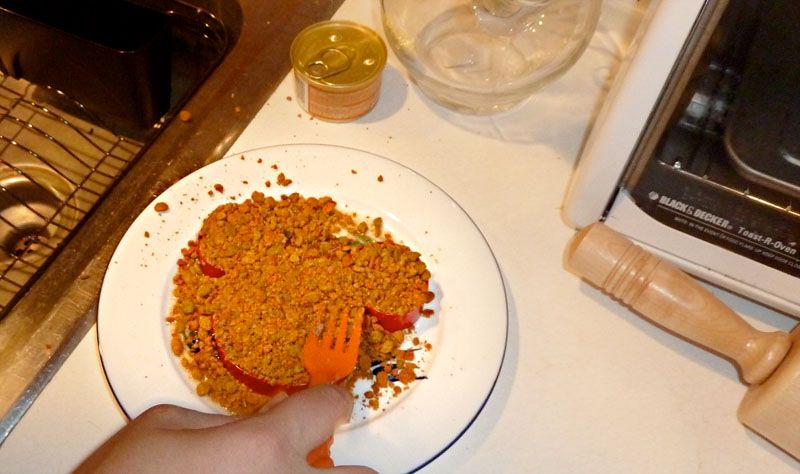 Step Five: I carefully moved the shape from the "working plate" to a clean plate so that the presentation would be better. I then removed the cookie cutter. I had to do it slowly, but it came away pretty clean.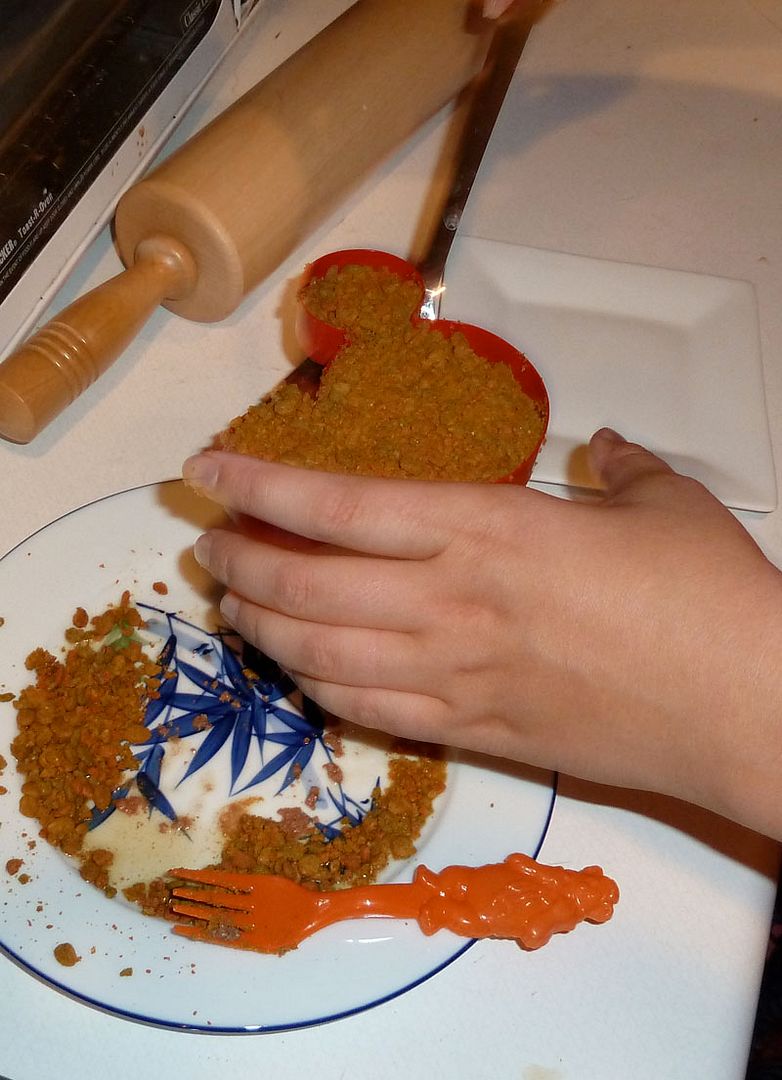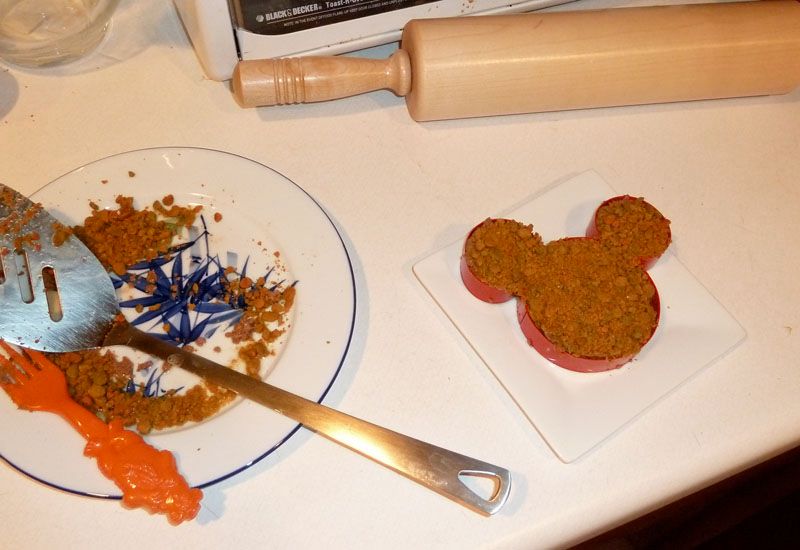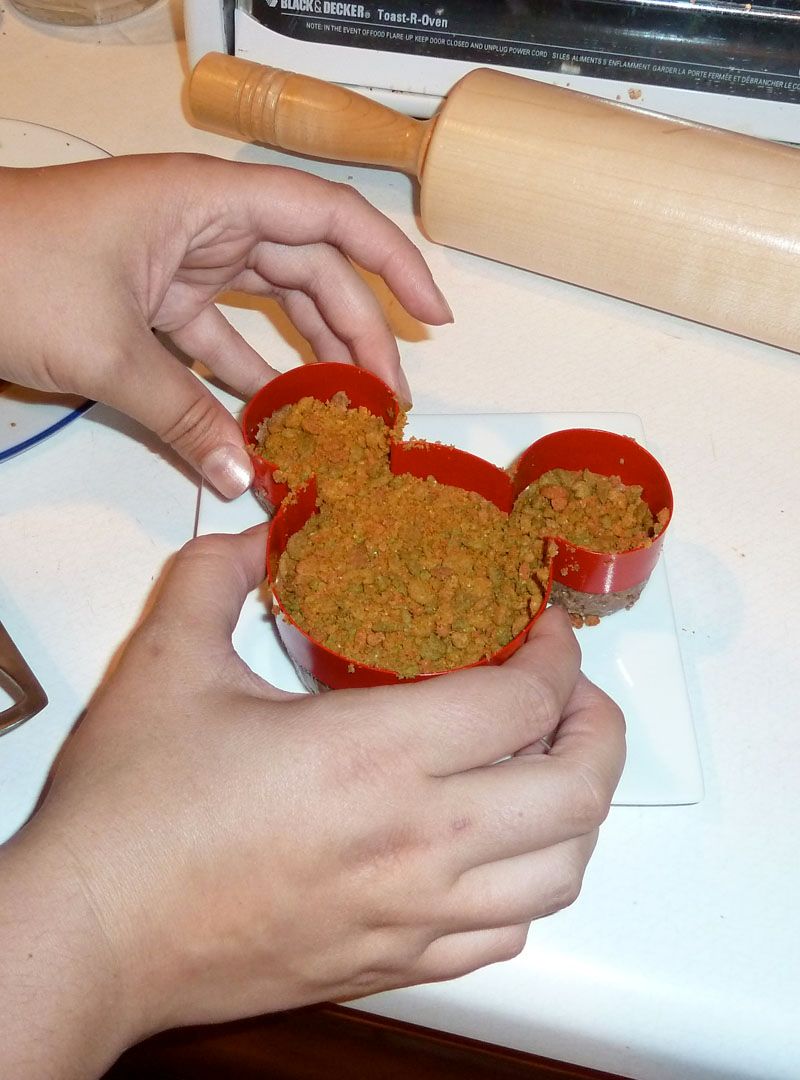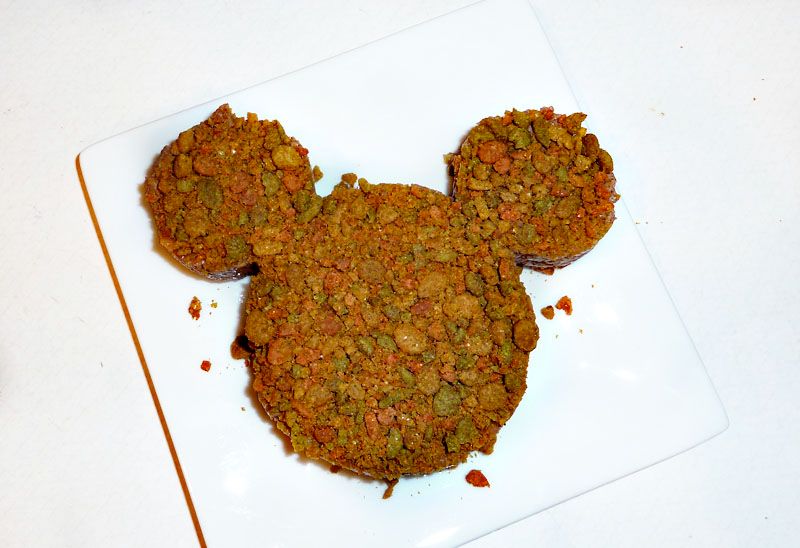 Voila! Kitty cake. Doesn't the cat food crust look delicious?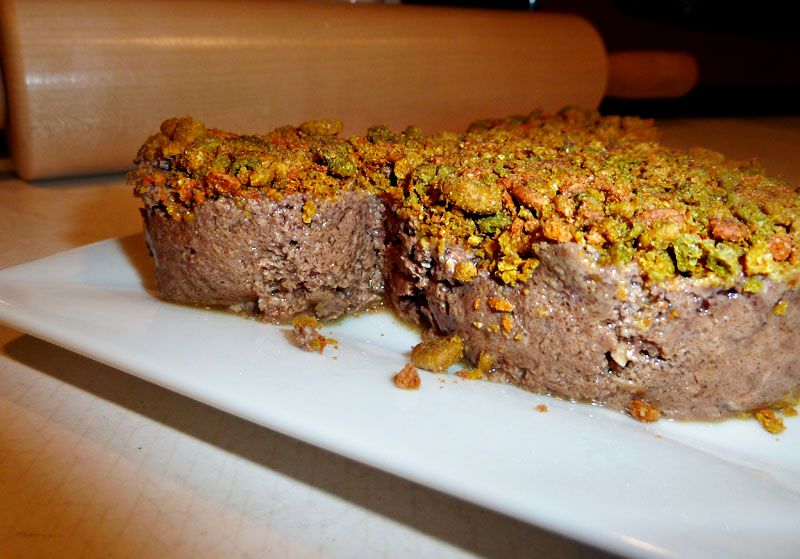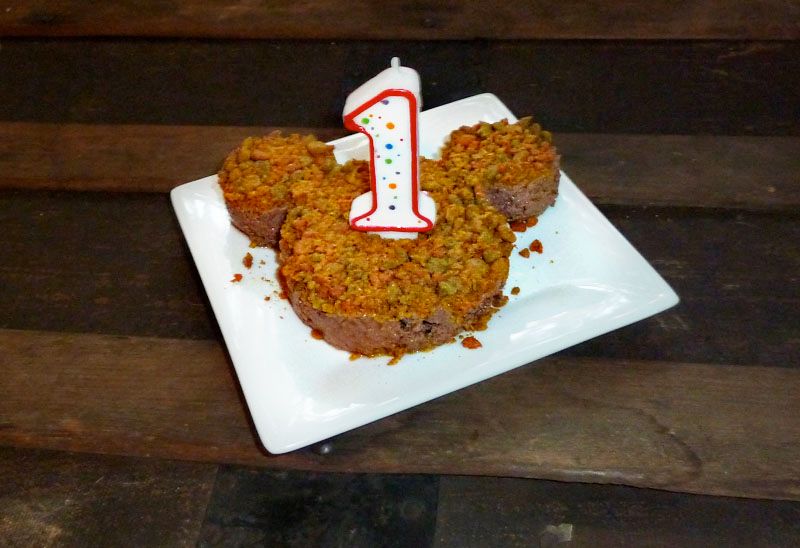 Verdict: LOVED.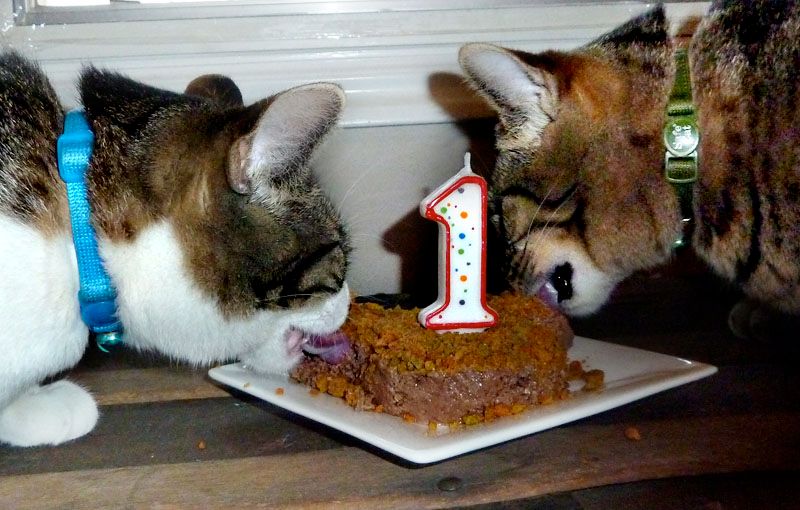 We also did presents. For all of you that are curious, the key to getting your cats to unwrap presents is to wrap them loosely in tissue paper that has kitty treats scattered throughout it.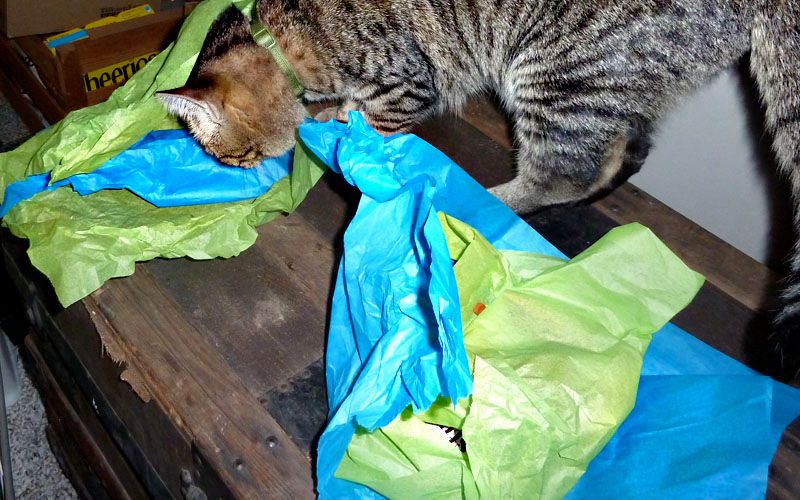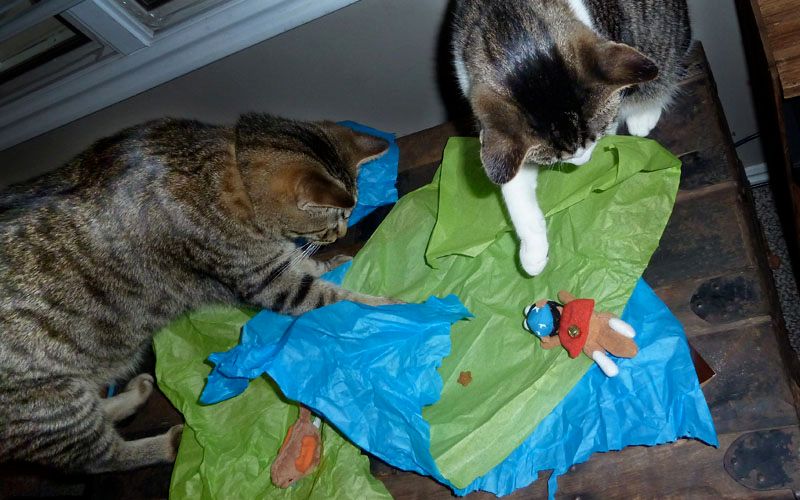 If you have more than one kitty celebrating a birthday, be sure to get a new toy for each of them. Our cats each grabbed their toy and ran away from each other. They wouldn't share for the rest of the night.
Happy Birthday, kitties!