On the night before Kyle's birthday, we randomly decided to go to Vegas for the weekend. Kyle had never really been there, having only driven through as we went to and from Disneyland, and I had wanted to take him there for a long time. I'm actually not the biggest fan of Vegas, since it's pretty hot, dirty, and expensive, but the charm of Vegas still gets me as long as I take it in small doses and I knew that Kyle would love all the theming and random entertainment.
Plus, we finally got our new car and we were itching to try it out: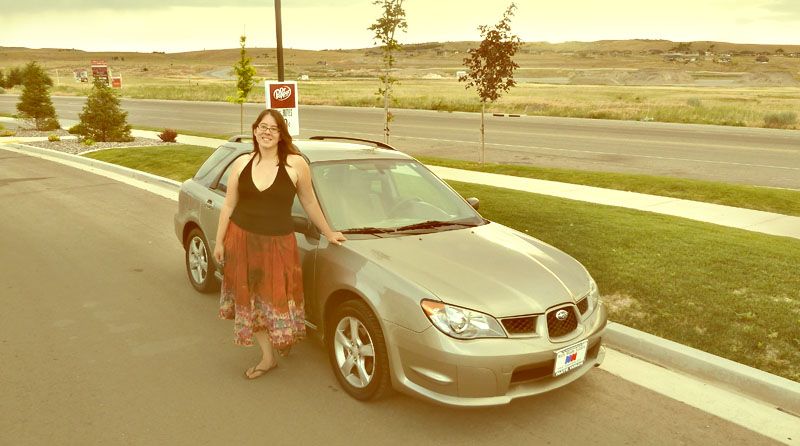 She's a Subaru Imprezza wagon and we got her for a smile and a song. I was a little worried about getting such a small car (it's small compared to the two Jeeps that I've owned), but she's actually really fun to drive and she gets amazing gas mileage.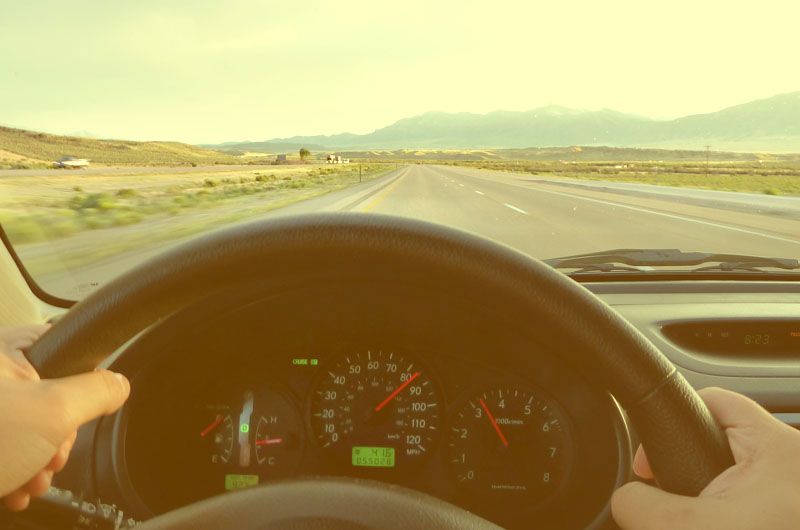 The desert was hot on our drive out, even though we didn't leave until about 6 in the evening. It was nice though, since I'd rather drive through the heat than the rain. It actually was raining a bit, but it was so hot that it was turning to steam before it reached us, so we just got to enjoy the rainbows on the way down to Southern Utah.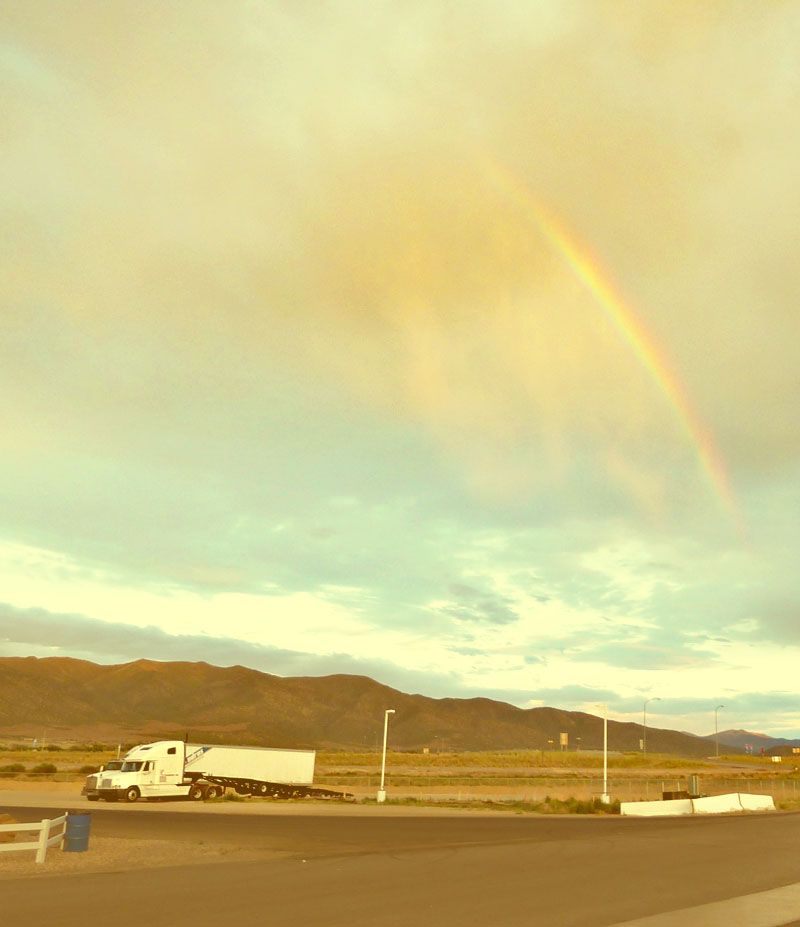 We ended up at a Motel 6 in St. George, Utah on Kyle's birthday, because it was getting kind of late and we didn't want to bother driving the extra hour to Las Vegas since we were pretty tired. I've stayed in Motel 6s all my life and it's always the same story…kind of dingy, noisy neighbors, and a weird smell that you just can't quite place. In a way, though, the crappiness is comforting because it reminds me of the road trips my family took when I was little.

We got on the road early the next morning and drove on through Arizona to Nevada. It's not the prettiest of drives from Salt Lake to Vegas, but I suppose if you manage to get down there without being burnt out on stone and sand, you might think some parts are a little scenic.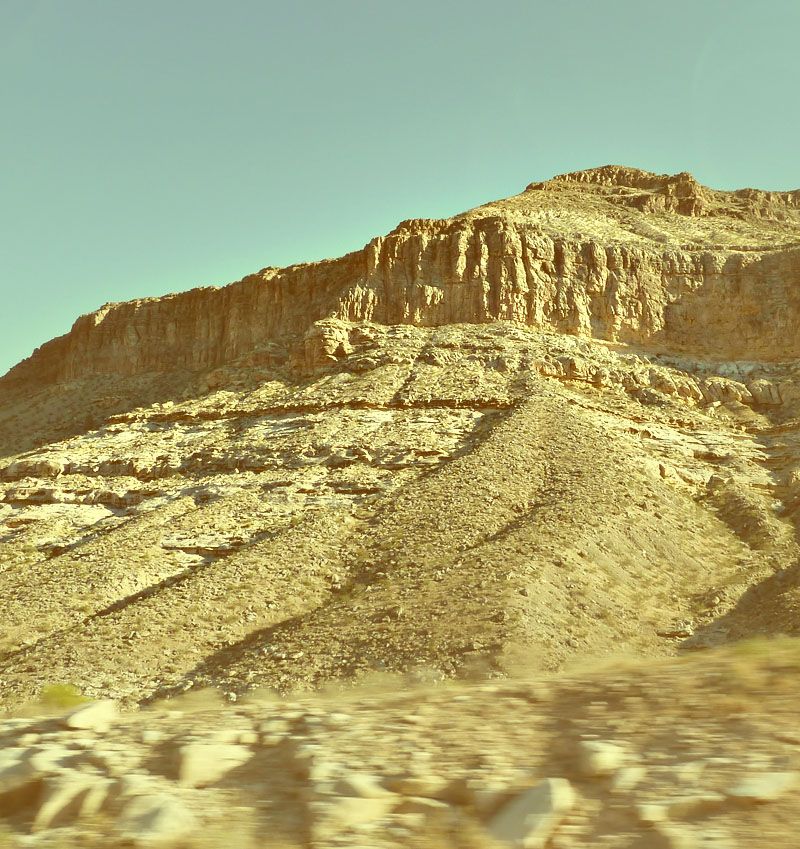 I did all of the driving on this trip, so Kyle got to man the camera. Therefore, I have tons of pictures that look like this: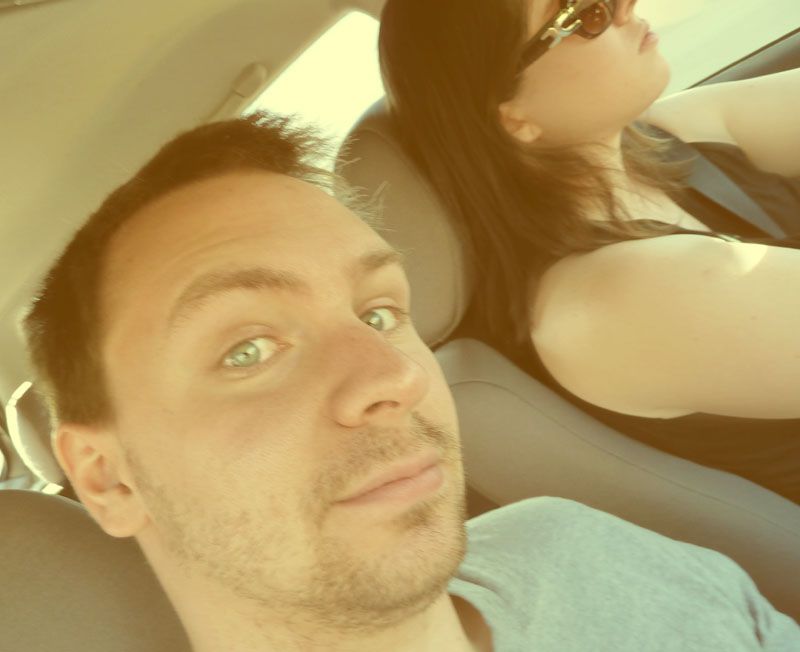 Nevada: officially too hot. Even the guy on the state sign looked parched and baked.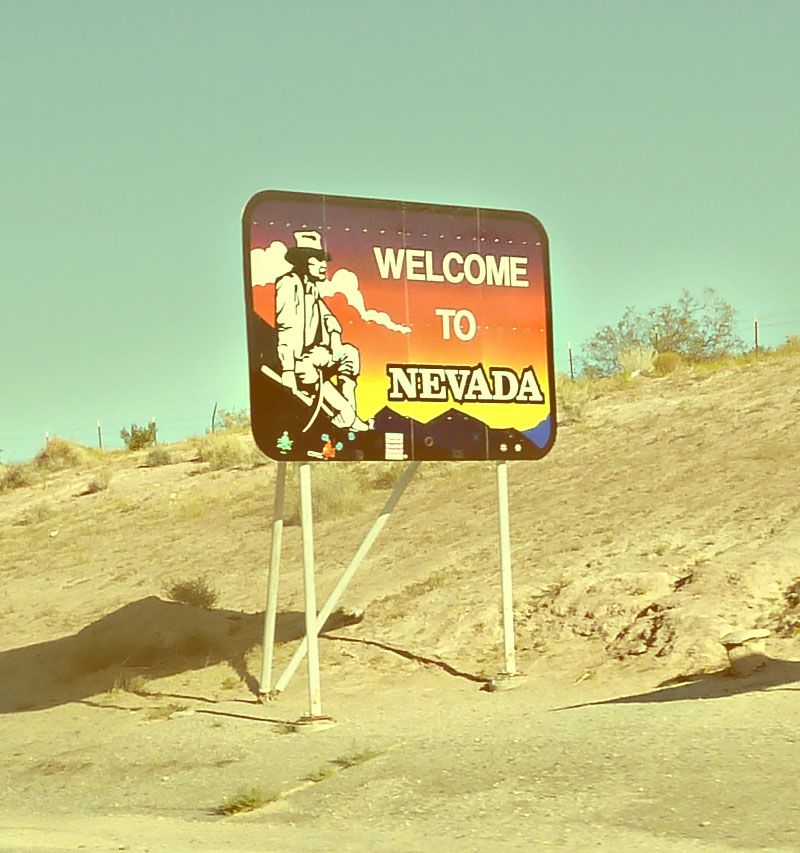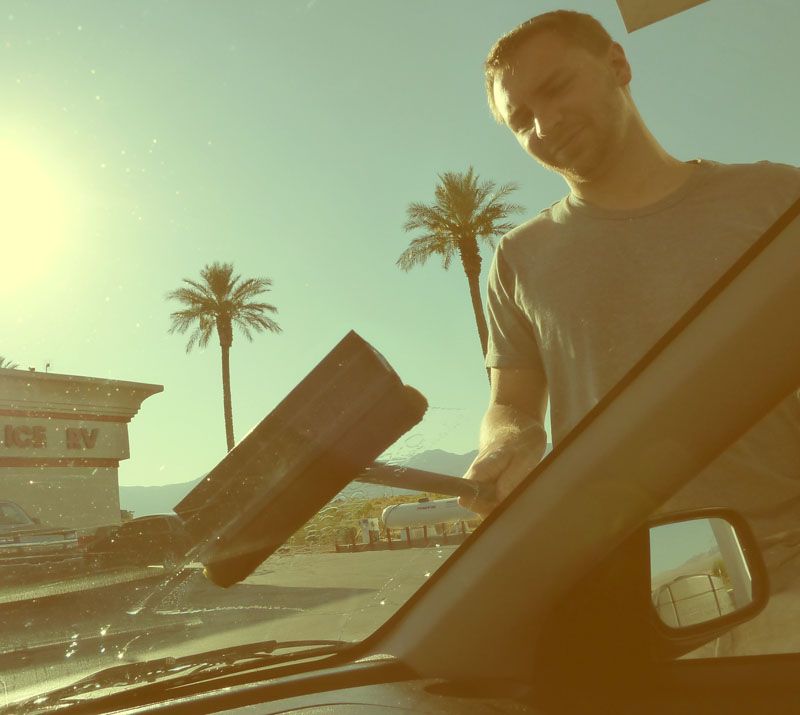 When we got to Las Vegas, we drove past the strip and went straight to the Disney Character Warehouse to spend money on discount Disney stuff. Then we hit Cane's chicken so I could get my chicken strip fix. We used to live right around the corner from a Cane's and I can 100% attribute at least one extra dress size to the fact that they put crack or something in their chicken sauce. I could eat Cane's and only Cane's for the rest of my life.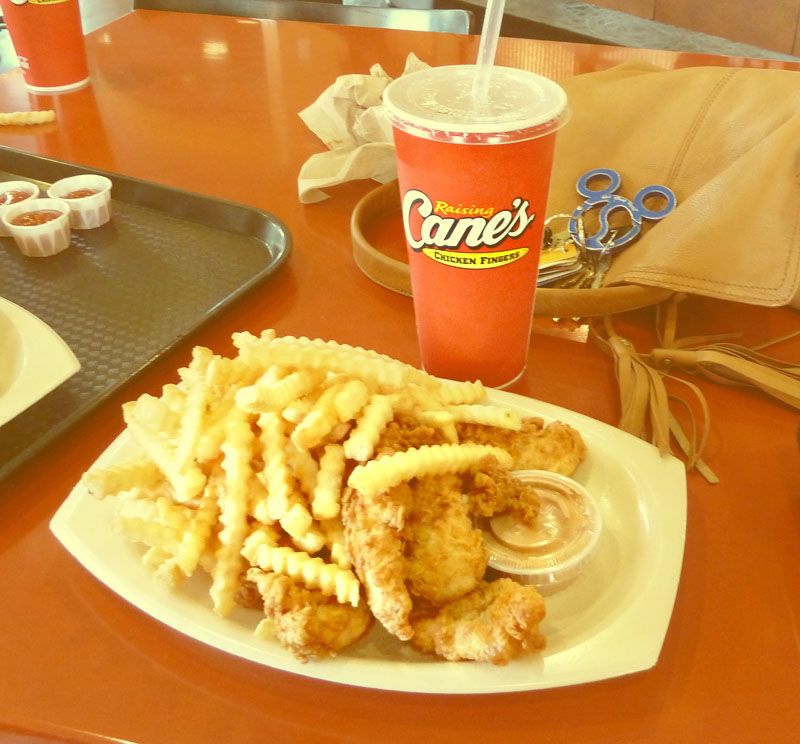 And then it was on to the strip, where it was a balmy 112 degrees.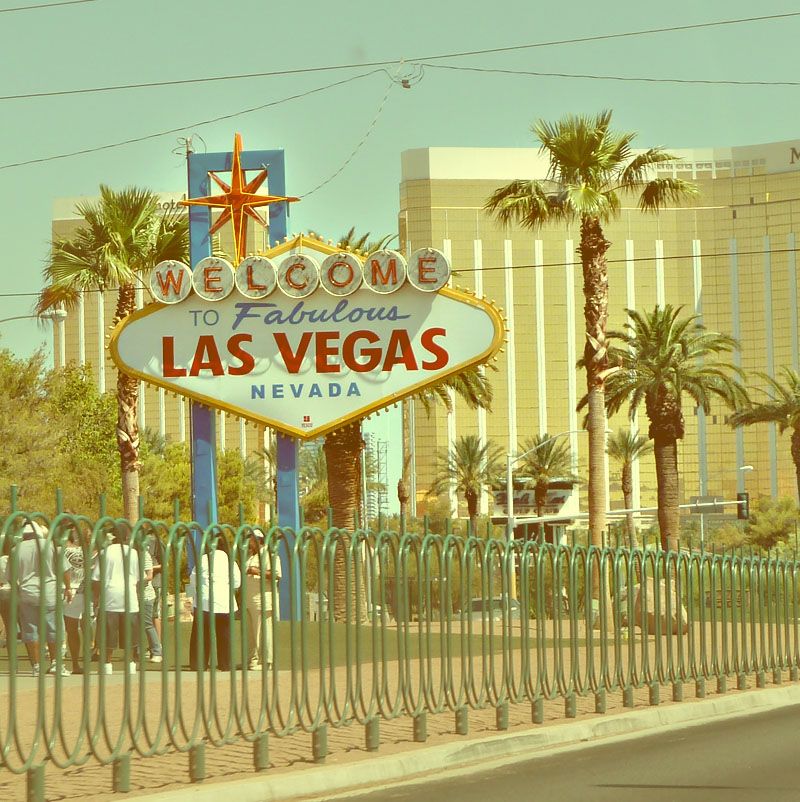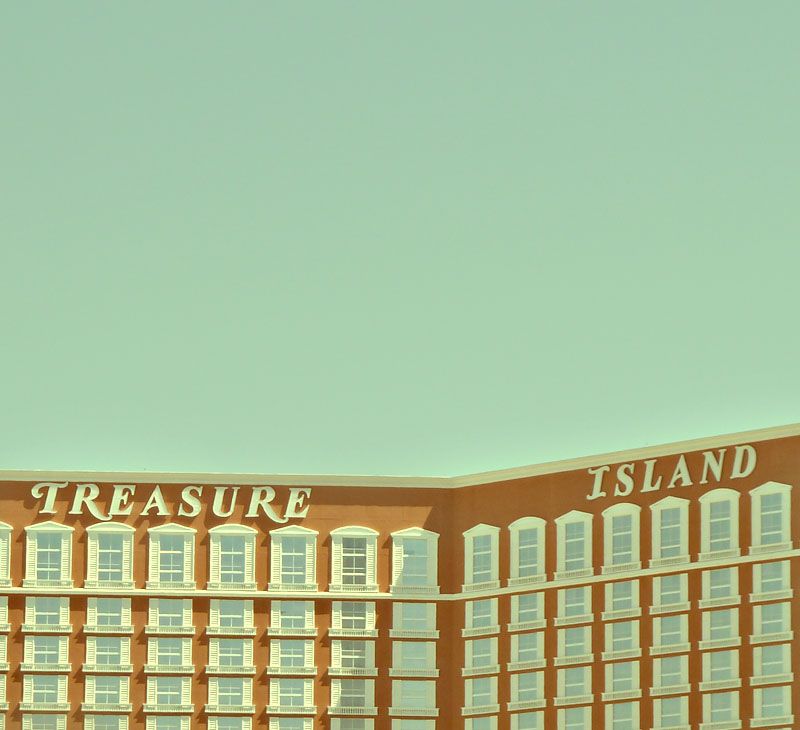 We stayed at Treasure Island, which was a first for both of us. It was a really lovely choice, because the room was quiet, clean, comfortable, and came with an amazing view: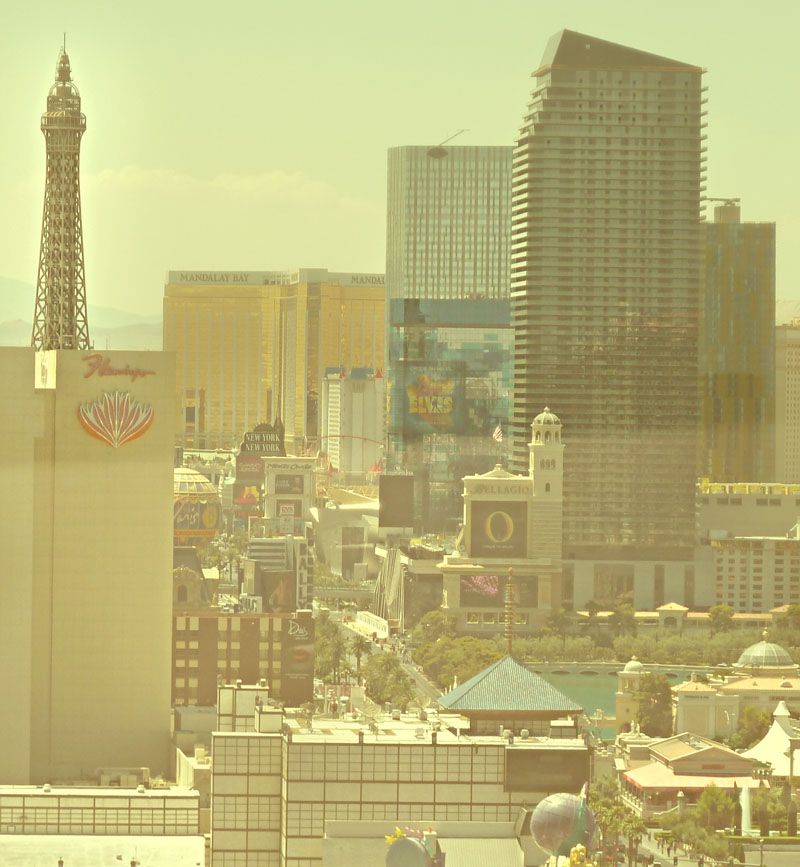 It was too hot to be outside, so we lost ourselves in the forum shops at Caesar's Palace.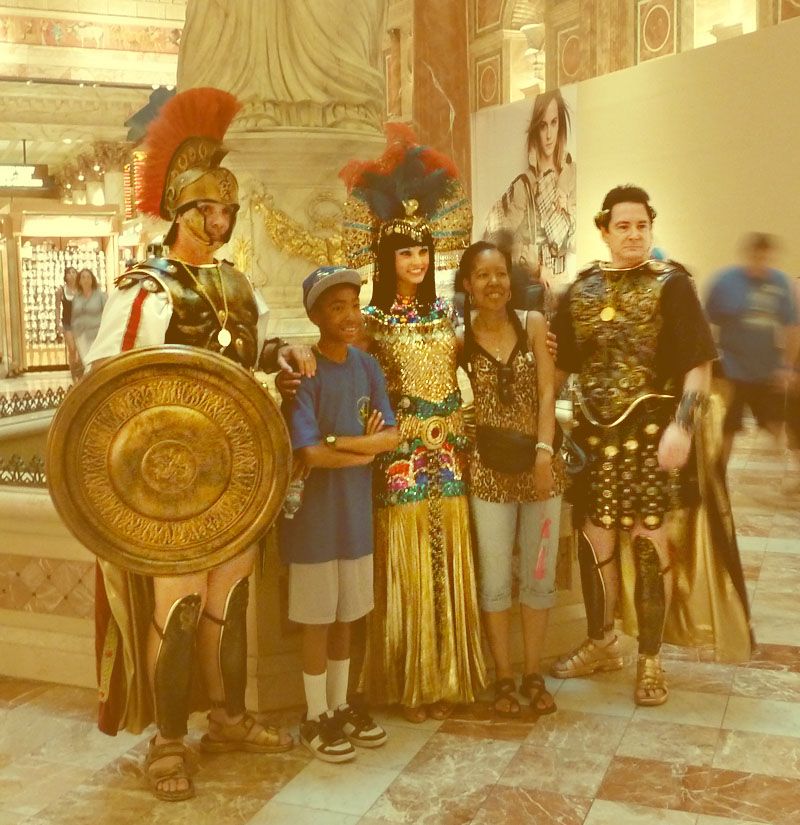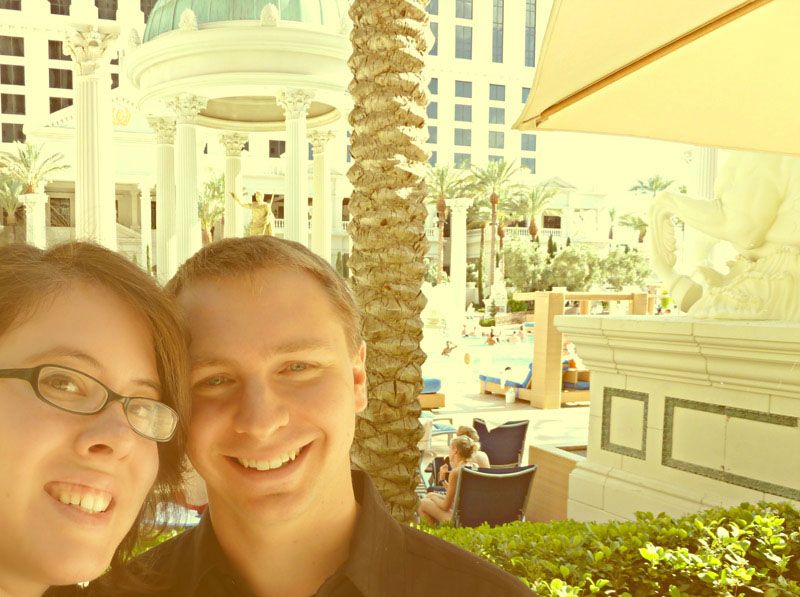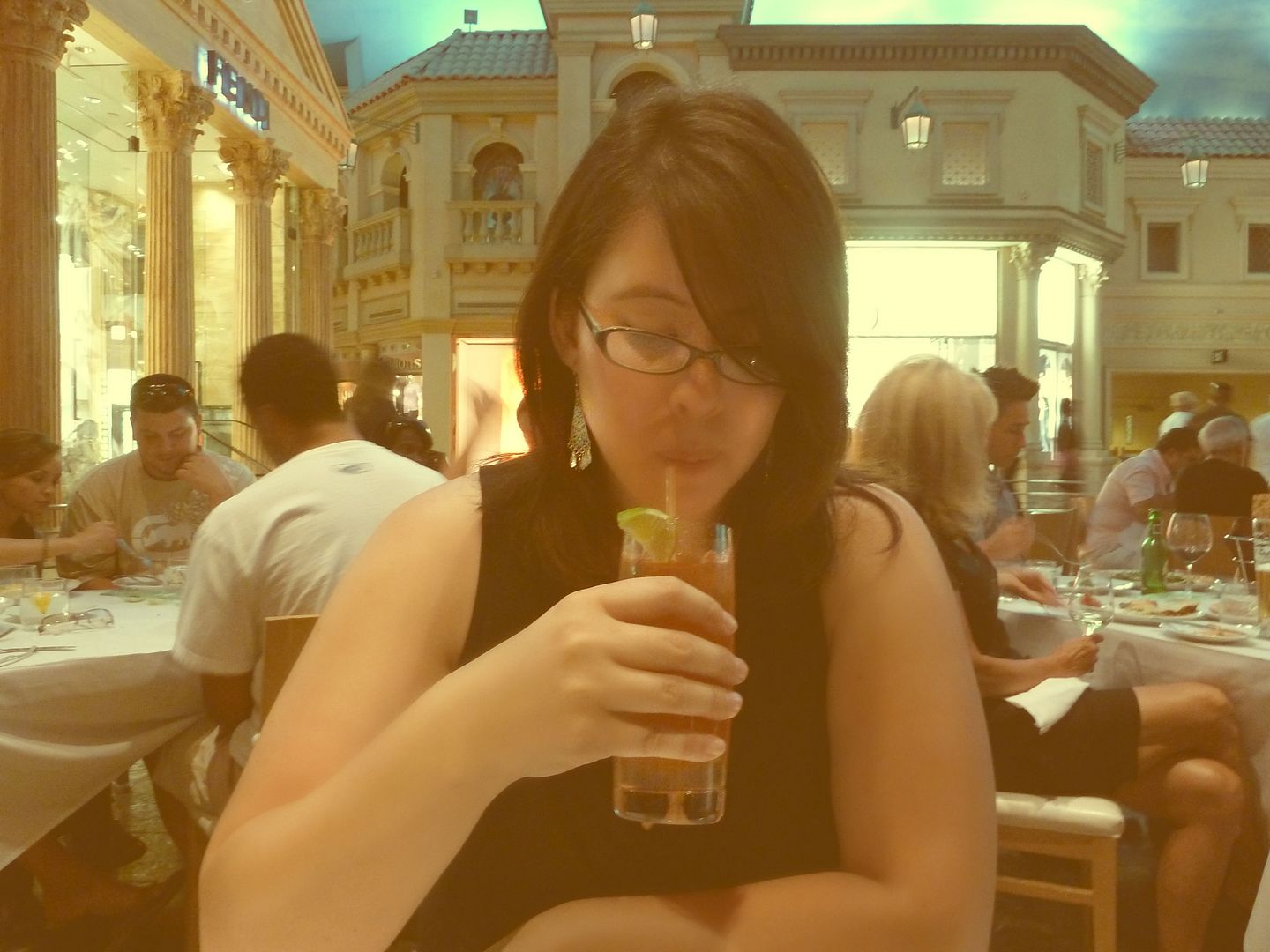 And then went back to the room to sleep until it was cool enough to venture outside. The view from our room got even better after the sun went down!
Little did we know that the low for the night would be 98 degrees, so it was still pretty hot when we took off to see the sites. We made it to a ton of casinos, Kyle won big on slots, we had incredible citrus cocktails, and I about ruined my feet on my new flashy Vegas sandals. Unfortunately, I haven't a single photo of any of that because it was just too damn hot to unzip my purse and remove my camera. I don't know how people live in Las Vegas all the time. It's like living on the sun.
At 2AM we wandered (ok, I hobbled) back to our room and I conked out immediately. We slept until our noon checkout and then took off to find Hash House-a-Go-Go of Man vs. Food fame. It was actually really easy to find, just a short drive off the strip.

We started off with a mimosa (Kyle) and a s'mores mocha (me). I would have much rather had the mimosa, but the s'mores thing was supposed to be the house specialty and when I'm travelling I always feel like I should trust the house. As it was, it was too damn hot for coffee and although this drink was amazing for the first 20 seconds I had it, after a while it was just too sweet. There was easily three inches of marshmallow cream on the top of it, so I had to struggle just to reach coffee and all of that eventually melted in. My opinion: make one of your friends order it so you can take a little sip and then get yourself a mimosa.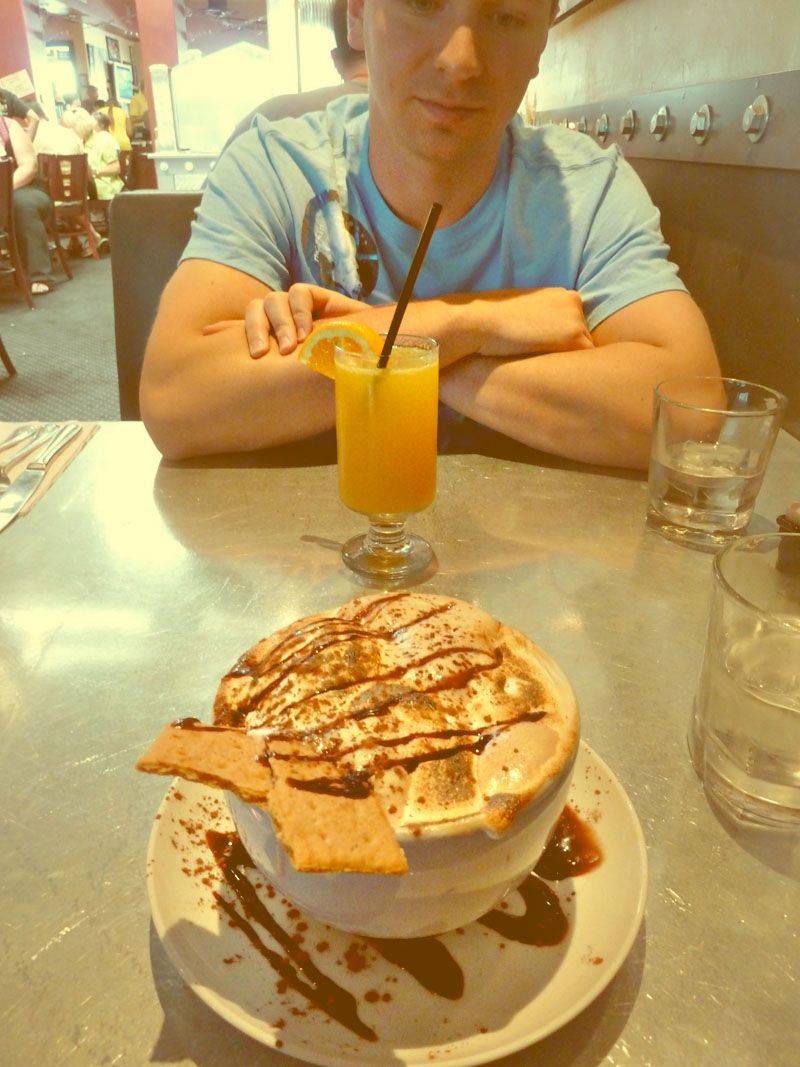 I also got the other house specialty: Fried Chicken Benedict. It's a layer of mashed potatoes, a layer of biscuits, a layer of spinach, a layer of tomatoes, a layer of bacon, four pieces of fried chicken, and about two cups of scrambled eggs, all covered in melted cheese. It's then drenched with chipotle hollondaise and stabbed with a giant rosemary skewer. Don't worry…I didn't eat it all, even though it was pretty delicious. I think my leftovers could have fed three other people.

Kyle got the much more sensible spinach and mushroom hash, but he couldn't finish all of his either. This place was a great restaurant, but the sheer waste of food was a little overwhelming.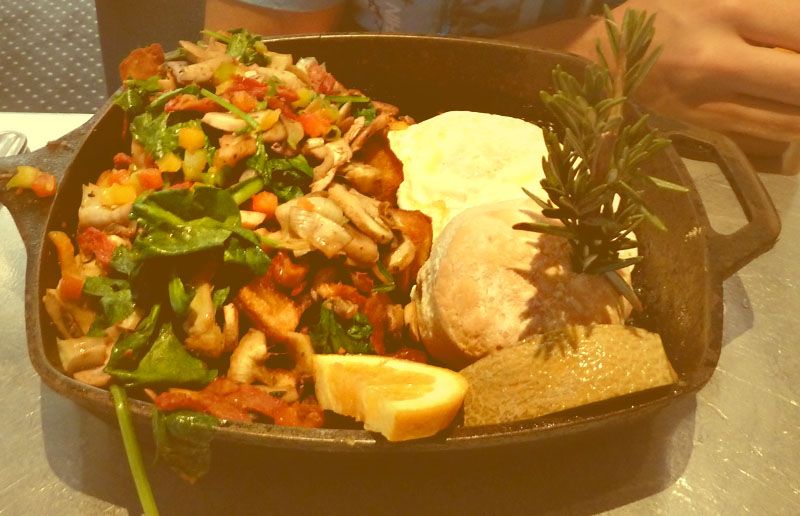 And then it was back on the road for eight hours as we made our way home to the sounds of BNL and Arlo Guthrie. I love road trips and I love my husband.

Still, there's no place like home.